New York City Opera Sets Go On Sale
Procrastinating holiday shoppers with a taste for grandeur take note: New York City Opera began the sale of its old sets this week, in advance of an online auction scheduled for mid-January.
The company is accepting offers on some 80 of its sets, props and costumes, representing stagings from the past five decades. The pre-sale comes with the stipulation that buyers keep the original productions intact.
Next month, the productions will be auctioned off and available piecemeal, according to the auction house's website. Included are many historic productions: Francesca Zambello's Alcina, Peter Sellars's L'Amour de Loin, Maurice Sendak's The Cunning Little Vixen, Mark Lamos's Madama Butterfly and Sarah Caldwell's Ariade auf Naxos.
In most cases, the costumes, props and sets for an opera are offered as a complete package (suggested prices are not listed). The buyer is responsible for removing and transporting the sets, according to the site.
The sale comes as City Opera is cutting expenses across the board; company management recently told the New York Times that it can no longer afford the $500,000 rent on the New Jersey warehouse where the sets are stored.
Below are a few of the productions for sale: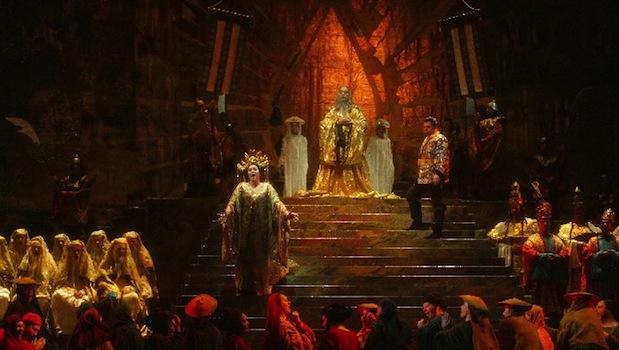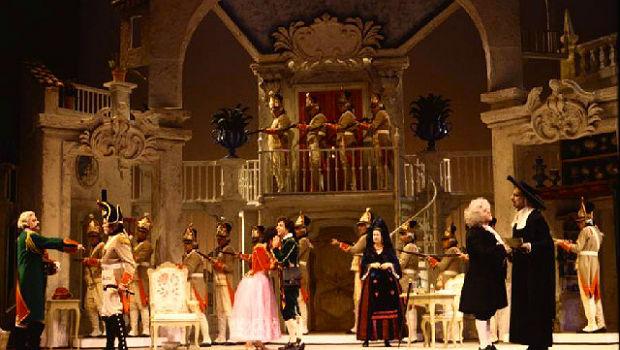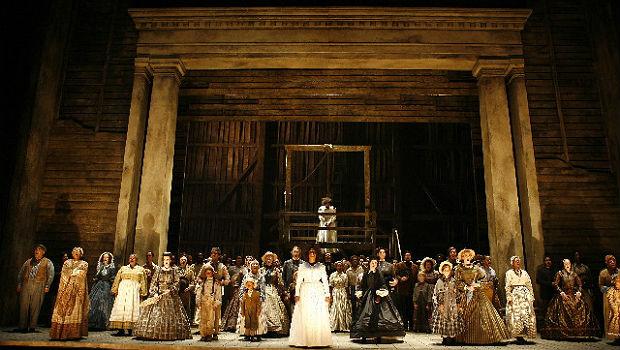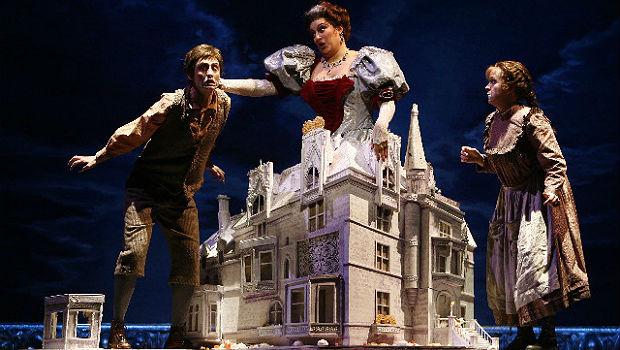 of