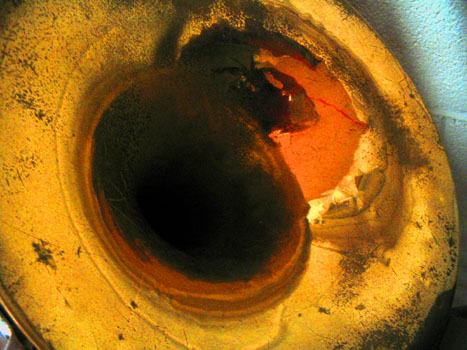 Join the Brothers Balliett this week as they continue their 4-part series, The Grown Person's Guide to the Orchestra, which each week gives one of the standard orchestral families of instruments a chance to shine in an EXTREME way. After blitzing through the woodwinds last week, check out some face-melting music with the Grown Person's Brass.
Oliver Knussen's Horn Concerto is about as close to a horn concerto by Mahler as you can imagine; this music is steeped in the sound world of Mahler's Seventh Symphony. A giant piccolo trumpet cadenza from Stockhausen's Samstag represents this most regal of instruments, and the trombone is in full lyric effect in Wuorinen's Archangel. Finally we hear the whole brass section together in Raphael Mostel's Night and Dawn, a chilling tribute to the Netherlands liberation from Nazi rule, composed in New York City in the weeks following 9/11. 
Stay tuned next week for the string edition of the Grown Person's Guide!