The West-Eastern Divan Orchestra comes to Carnegie Hall under the direction of its co-founder, Daniel Barenboim, for a program of Beethoven's Symphonies Nos. 2 and 9. We hope to post the archived broadcast of this concert shortly, pending approval from the musicians.
Established in 1999 and based in Seville, Spain, the ensemble brings together young musicians from Israel, Palestine and various Arab countries in a spirit of international cooperation and understanding. Barenboim co-founded the orchestra with the late Palestinian literary scholar Edward Said. Today it tours internationally, tours globally and has released several recordings.
Audio (below): Daniel Barenboim tells host Jeff Spurgeon about the successes and challenges facing the West-Eastern Divan Orchestra, including why it can't perform in many of the countries represented in the orchestra.
Program:
West-Eastern Divan Orchestra
Daniel Barenboim, Music Director and Conductor
Diana Damrau, Soprano
Kate Lindsey, Mezzo-Soprano
Piotr Beczala, Tenor
René Pape, Bass
Westminster Symphonic Choir
Joe Miller, Conductor
Our live chat, co-hosted by NPR Music, begins at 1:30pm before the 2pm ET broadcast. You may also post your comments to #CHLive on Twitter.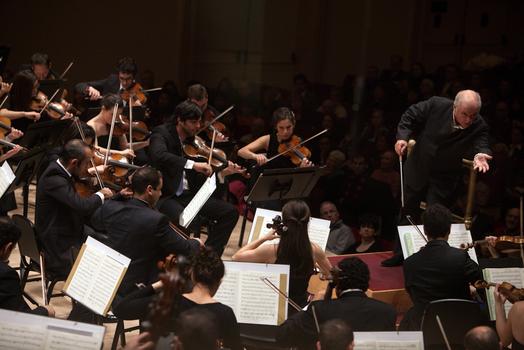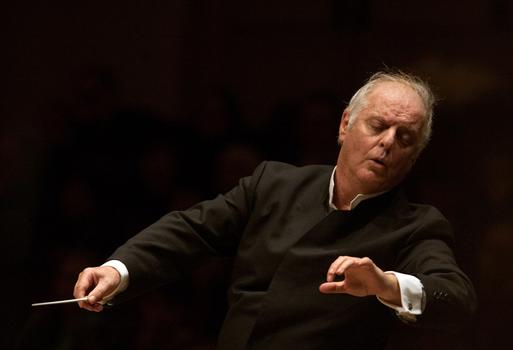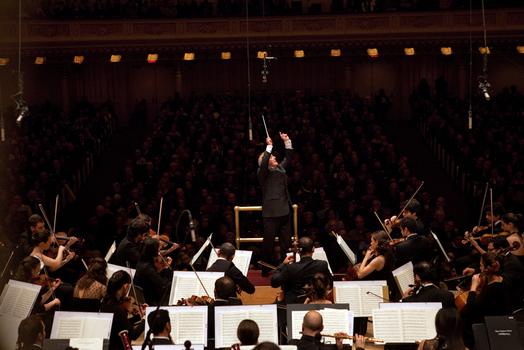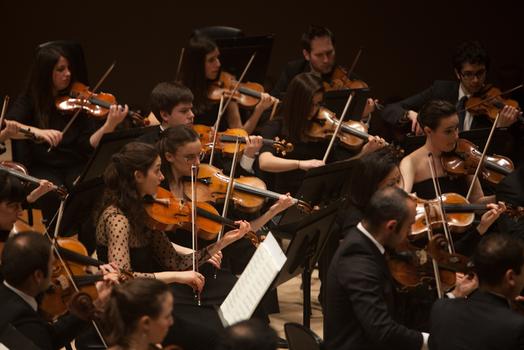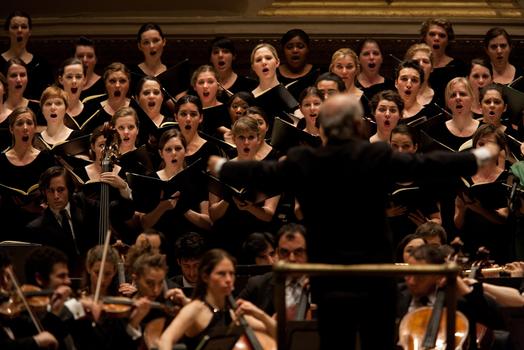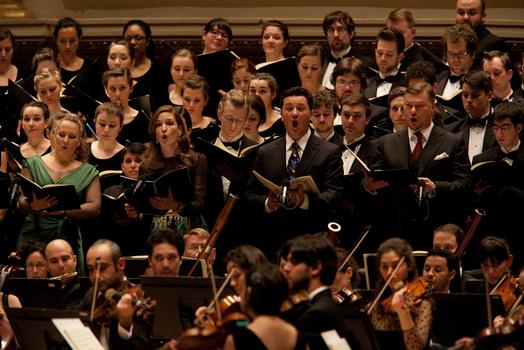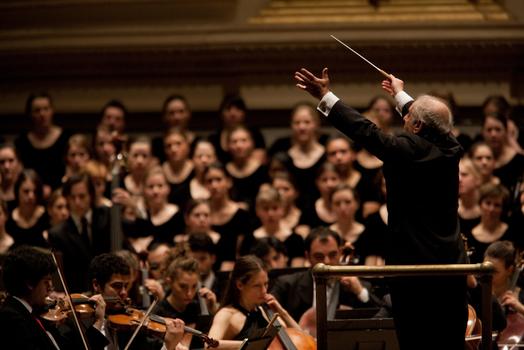 of