Audio notice: Due to rights restrictions, two songs from the recital are unavailable. We regret the inconvenience.
Soprano Renée Fleming and mezzo-soprano Susan Graham team up for a duo recital of French song literature from the 19th century, joined by Bradley Moore on piano. The two American divas previously appeared together in Richard Strauss's Der Rosenkavalier, staged in 2000 and 2009 at the Metropolitan Opera.
The music here was written during the belle époque era, roughly 1880 to World War I, and includes composers like Offenbach, Fauré, Saint-Saens and Messager. The formal program ends with the famous "Flower Duet" from Delibes's Lakmé.
The broadcast begins at 8 pm, with a live chat and Twitter conversation taking place here starting 7:30 pm, using Twitter hashtag #CHLive.
Program
SAINT-SAËNS "Pastorale"
SAINT-SAËNS "Viens"
SAINT-SAËNS "El desdichado"
FAURÉ "Puisqu'ici bas," Op. 10, No. 1
FAURÉ "Pleurs d'or," Op. 72
FAURÉ Pavane in F-sharp Minor, Op. 50
FAURÉ "Tarentelle," Op. 10, No. 2
DEBUSSY "Clair de lune"
DEBUSSY "Mandoline"
DEBUSSY "Beau soir"
DELIBES "Les filles de Cadix"
HAHN "Le rossignol des lilas"
HAHN "Infidélité"
HAHN "Fêtes galantes"
HAHN "Le printemps"
BERLIOZ "La mort d'Ophélie," Op. 18, No. 2
ANDRÉ MESSAGER "Blanche-marie et Marie-Blanche" from Les P'tites Michu
OFFENBACH Barcarolle from Les contes d'Hoffmann
DELIBES "Duo des fleurs" from Lakmé
Our Live Chat Begins at 7:30pm before the 8pm ET broadcast.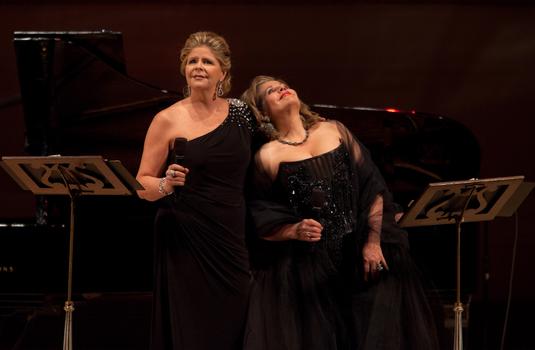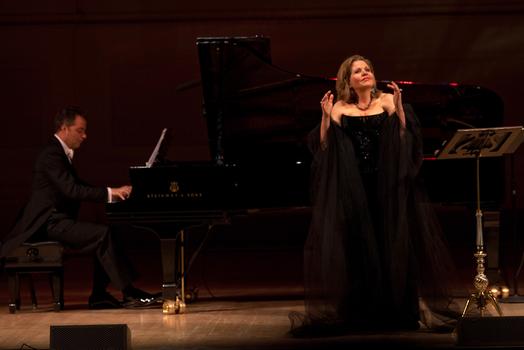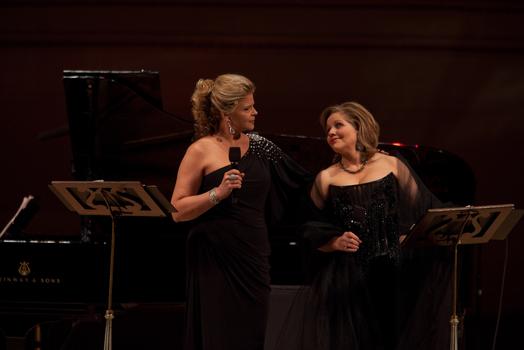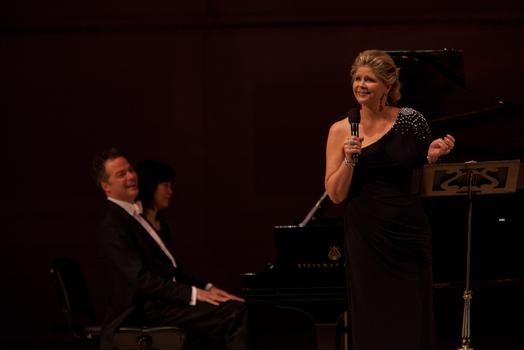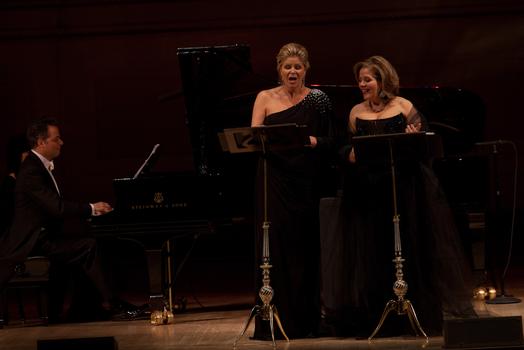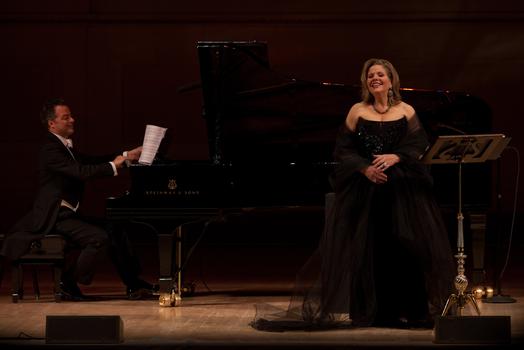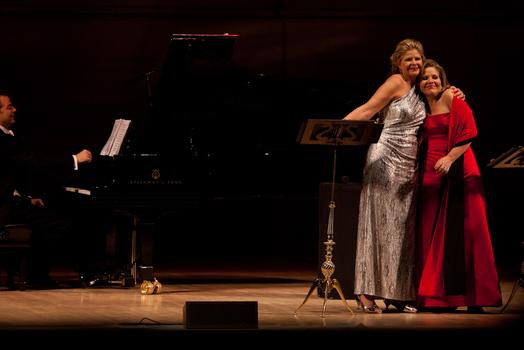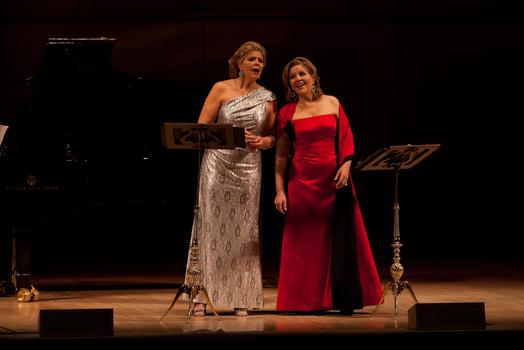 of