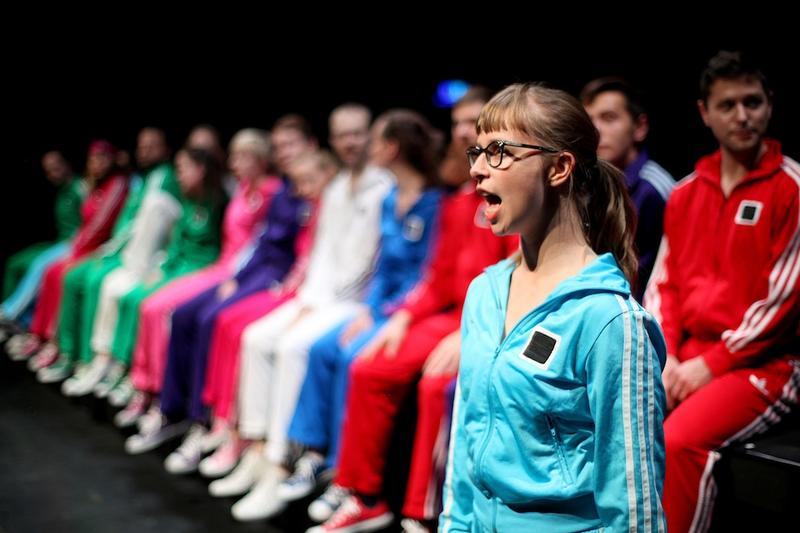 Sometimes it's hard to know whether a statement should be taken literally or not. For instance, the Nature Theater of Oklahoma is not from the Sooner State, it's based here in New York. 
On the other hand, its current show, Life and Times: Episodes 1-4 could hardly be more literal. 
One member of the experimental theater company (named from a reference in a Kafka) told her life story over the phone and that conversation – not the story told in the conversation, but the conversation itself – has been turned into a four-part theatrical presentation totaling some eight hours by presented by Soho Rep at the Public Theater. New York Times theater critic Charles Isherwood shares his impressions of what is, by any measure, a most unusual theatrical event.