Top Five Most Potent Love Spells in Opera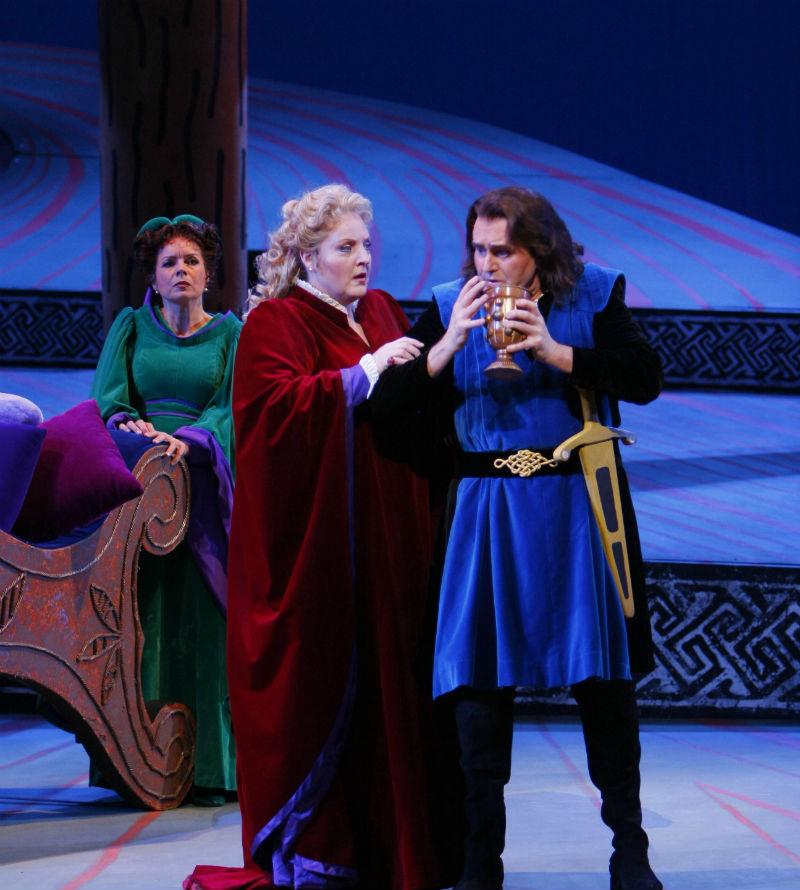 Looking for magic in a relationship isn't merely a figure of speech. In honor of Valentine's Day, we searched the opera repertoire for the five most potent love potions and spells (at least in terms of their influence on plot development). Their actual efficacy might be a little more suspect.
1. Wagner: Tristan und Isolde
Some will say that that Tristan and Isolde don't need to drink a potion to stir their amorous feelings, and the love drought they imbibe, believing it to be poison, is in fact powerless. Regardless, the quaff stirs a deep passion between the star-crossed lovers an in the orchestra, which makes us believe the potion was more than just a placebo.
2. Donezetti: The Elixir of Love

The titular elixir of Donezetti's L'elisir d'amore doesn't carry a supernatural punch, even if the peddler Dulcamara sells it under the name Tristan's elixir. The potion is actually a bottle of mediocre Burgundy, but the wine provides enough liquid courage to convince the lovelorn Nemorino that his beloved Adina is falling for him.
3. Britten: A Midsummer Night's Dream
Benjamin Britten gets more than a little help from Shakespeare in spinning the love spells in his A Midsummer Night's Dream. Like the Bard's play, four Athenians walk into a forest and by the time they leave, they're paired up nicely, thanks to the mischievous Puck and the magical herb that he rubs across eyelids. Upon waking the person whose eyelids were bedewed falls madly in love with the first thing in sight.
4. Montemezzi: L'incantesimo

Written for an NBC radio broadcast in 1943, L'incantesimo by the Italian verismo composer Italo Montemezzi translates to "The Love Spell." The one-act opera tells the story of a nobleman, Folco, who sees his dead wife's face on a deer. A sorcerer instructs Folco to find the deer to retain his wife's love. However, it's another contemporaneous spell that is executed to fruition.
5.  Handel: Alcina

Handel's heroine Alcina (based on the sorceress in Arioso's epic poem, Orlando Furioso) entangles men who land upon her enchanted island with love spells. Then when she tires of her enchanted suitors, she turns them into animals, stones, and plants. When the knight Ruggiero lands upon her isle and Alcina seduces him, making him forget his family and fiancée Bradamante. Eventually a magical ring allows Ruggiero to see again with clear eyes, and breaks Alcina's spell.