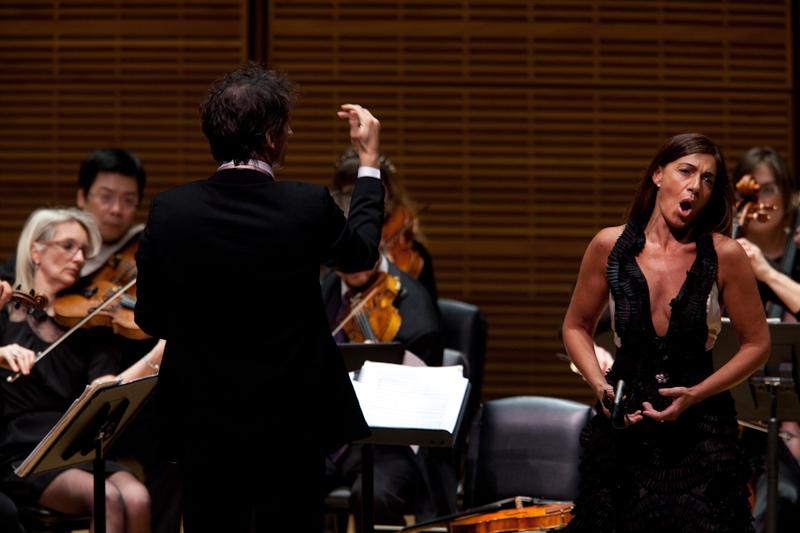 The French period-instrument ensemble Ensemble Matheus performs music by Handel, Vivaldi and Nicola Antonio Porpora in this wide-ranging program at Zankel Hall.
If the name Porpora doesn't ring a bell, his Concerto for Cello provides the right introduction. Porpora (1686-1768) was a notable teacher, whose students included Franz Joseph Haydn and the castrato Farinelli. The rest of the program includes selections from Handel's opera Serse, Vivaldi's L'Olimpiade (his Olympics opera), plus several lively instrumental works.
The broadcast starts at 8 pm and the chat and Twitter conversation begin here at 7:30 pm.
Ensemble Matheus
Jean-Christophe Spinosi, Director and Violin
Veronica Cangemi, Soprano
Laurence Paugam, Violin
Claire-Lise Démettre, Cello
Jérôme Pernoo, Cello
Program:
HANDEL Overture to Serse
HANDEL "Frondi tenere" from Serse
HANDEL "Ombra mai fù" from Serse
VIVALDI "Gelosia" from Ottone in Villa
VIVALDI Concerto in D Minor for Two Violins, Cello, Strings, and Continuo from L'estro armonico, Op. 3, No. 11
VIVALDI "Zeffiretti che sussurate" from Ercole su'l Termodonte
VIVALDI Concerto in G Minor for Two Cellos, Strings, and Continuo, RV 531
VIVALDI "Se mai senti" from Catone in Utica
PORPORA Concerto in G Major for Cello
VIVALDI "Siam navi all'onde algenti" from L'Olimpiade