Around Broadway
Singing and Dancing on Broadway (But Don't Let Go of the Truck)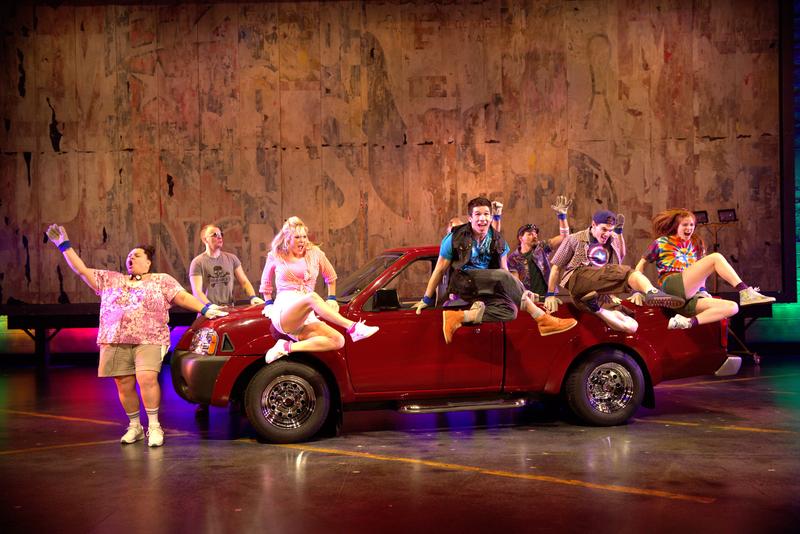 Hands on a Hardbody is the decidedly catchy title of a musical with a particular catch in its plot: A group of people are in a contest to win a new truck. The competition is simple enough. The contestants stand around truck with one hand on it and the last person to let go of the truck is the winner.
This new musical is based on a 1997 documentary film about a contest that took place at a Nissan dealership in Longview, Texas. The show features a score by Trey Anastasio of the jam band Phish, and Amanda Green, and a book by the Pulitzer Prize-winning playwright Doug Wright.
And while the premise of the contest — and the show — is simple enough, the catch isn't as much in the competition as it is in the conventions of the Broadway musical: namely, how much dancing can you do while standing with one hand on a truck?
New York Times theater critic Charles Isherwood explains how that challenge is handled and some other ways in which the show is unconventional. "Hands on a Hardbody" is now playing at the Brooks Atkinson Theater.