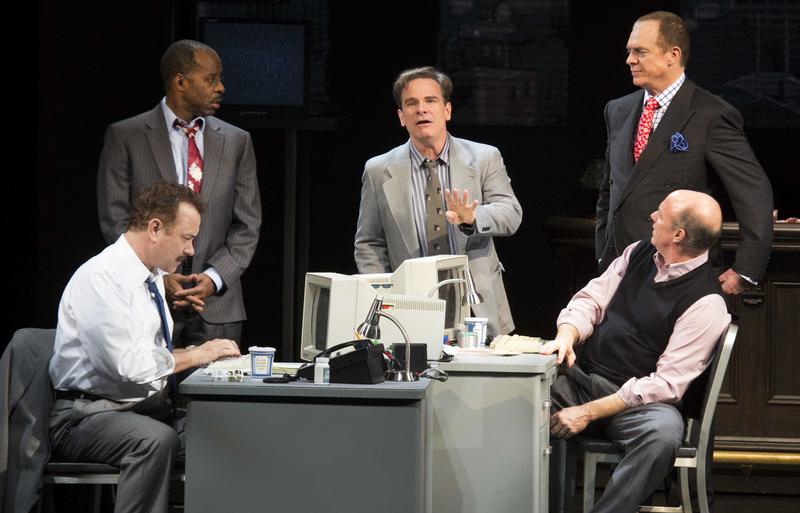 Tom Hanks, one of Hollywood's biggest stars, is making his Broadway debut in Lucky Guy, a new play by the late Nora Ephron.
Directed by George C. Woolfe and now playing at the Broadhurst Theatre, Lucky Guy is a true New York story about Mike McAlary, a New York storyteller himself — a tabloid reporter for, variously, The Daily News and the New York Post. McAlary's career waxed and waned, but waxed again just before his death in 1998 at age 41.
Hanks stars as McAlary, with Maura Tierney as his wife and a strong cast of character actors from the worlds of film, TV and the stage. The production is also getting a lot of attention because it is the last work by writer and moviemaker Ephron, who died last year.
But Hanks is the draw and he shoulders a big burden as a big-name actor and Broadway first-timer in the title role of a new play. New York Times theater critic Charles Isherwood lets us know how Hanks carries that load in Lucky Guy.