Olga Bell with Music that Challenges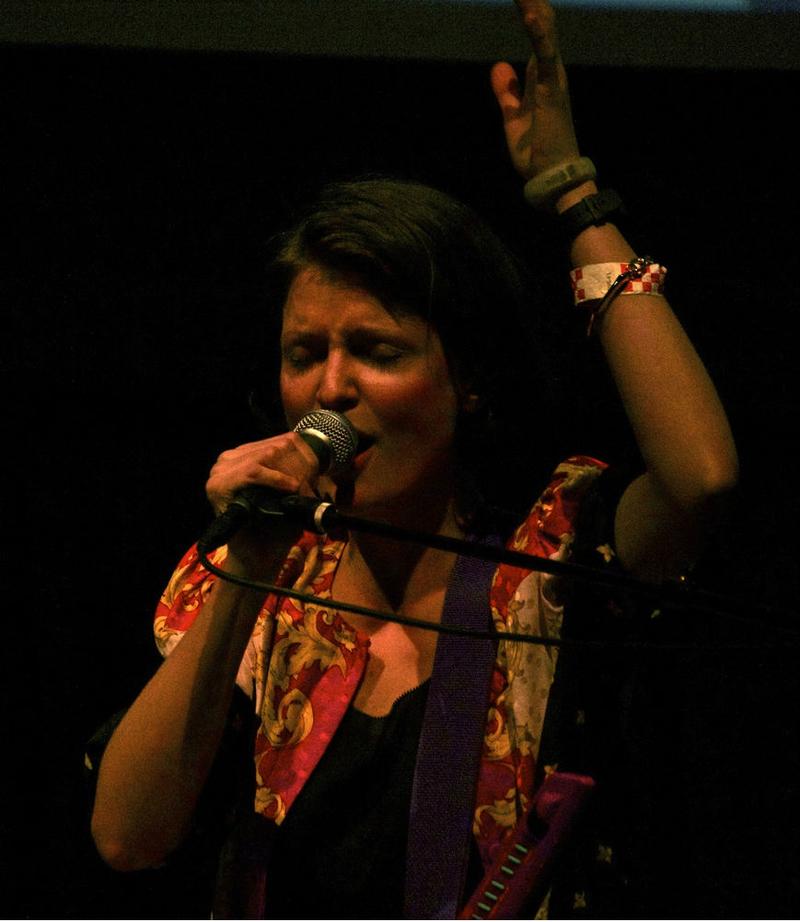 Composer, vocalist and multi-instrumentalist Olga Bell has collaborated with Osvaldo Golijov, Philip Glass, the Julliard String Quartet and rap group Das Racist. Bell has also released several singles and EPs as a solo artist, as well as the 2011 LP "Diamonite," and performs with Dirty Projectors. She appeared as part of last weekend's Crossing Brooklyn Ferry festival at BAM.
Olga Bell writes the following of her Mixtape:
This is music that I consider rigorous and challenging, qualities I sort of inwardly demand from everything that isn't mainstream pop (which I love, but I feel its appreciation requires a very different kind of listening). Also, I've always relished harmonic richness, which is abundant in all these works.
Playlist
Tyondai Braxton - Uffe's Woodshop (Tyondai Braxton, guitar, electronics; Ian Antonio, percussion; John Sherman, violin)
György Ligeti - Etudes, Book I: IV. Fanfares (Fredrik Ullén, piano)
Sofia Gubaidulina - Quasi Hoquetus 
David Lang - The Little Matchgirl Passion: It Was Terribly Cold (Theatre of Voices; Paul Hillier, director)
Jonny Greenwood - Popcorn Superhet Receiver (Aukso Orchestra; Marke Mos, conductor)
St. Vincent - Marrow (St. Vincent)
Dirty Projectors - Finches' Song at Oceanic Parking Lot (Dirty Projectors)
Daniel Bjarnason - Sleep Variations (Nadia Sirota, viola)
Dirty Projectors - While You're Here (Dirty Projectors; yMusic strings)