Songs Your Mother Taught You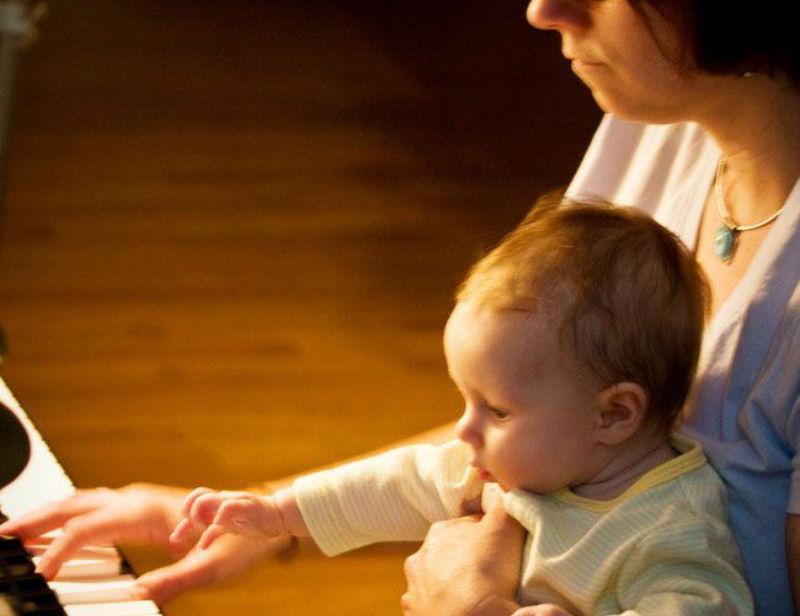 Mother's Day is just around the bend, and while flowers, jewelry and brunch are well-loved staples of the holiday, classical music also has a longstanding connection. Composers wrote music about motherhood; some have been mothers themselves.
In advance of Mother's Day (May 12), we'd like to know: what comes to mind for you when you mix classical music and mom? Leave your comments below. We'll be sharing some of your stories and music on the holiday.
---
Composers and their Moms
Below is a sampling of composers who were inspired by or learned music from their mothers. The list is by no means complete but offers a sampling of influences.
Ludwig van Beethoven: Beethoven's mother, Maria Magdalena Keverich (right), had a tough life; four of her seven children didn't make it to adulthood and she was stuck in an unhappy marriage to an alcoholic ("a little joy – and a chain of sorrows," she once confided to a friend). But she was also said to be a good mother, dealing well with Beethoven's distant and difficult personality.
Felix Mendelssohn: Mendelssohn seems to have acquired his love of Bach from his mother, Lea. A pianist, she had studied music with Johann Kirnberger – who had studied with the Kapellmeister himself – and passed her learning on to her children.
Bela Bartok: His parents were both teachers and amateur musicians, and his mother taught him piano from the age of five. Within four years, he was writing his first compositions. Because his mom was a piano teacher, Bartok moved around the country frequently and was exposed to folk music.
Serge Prokofiev: His mother was his first piano teacher. An accomplished pianist (though not a professional musician), she often played Beethoven sonatas or Chopin waltzes to soothe him to sleep.
Igor Stravinsky: Stravinsky's mother, Anna Kholodovsky, sang and played the piano; in his autobiography, he attributed his score-reading abilities to her.
Arnold Schoenberg: His mother Pauline was a piano teacher and encouraged music within their household. She ensured that Arnold and his siblings were taught music as well as the family's small budget would allow. At the age of eight, Schoenberg began taking violin lessons regularly.
Samuel Barber: Barber's mother was said to be a fine pianist and had him studying the instrument by age six. He later dedicated the "Love Song" from his Three Sketches (1923) to his mother.
Amy Beach: Beach began piano study with her mother when she was six, and gave her first piano recital a year later.
Dmitri Shostakovich: The composer's mother studied piano at the St. Petersburg Conservatory and became a piano teacher. Dmitri took lessons with her starting at the age of nine.
Aaron Copland: Copland's mother, Sarah Mittenthal Copland, sang and played the piano, and arranged for music lessons for her children.
Leonard Bernstein: Jennie Resnick Bernstein contributed lyrics for a segment of her son's last work, Arias and Barcarolles, a song cycle that received a Grammy Award in 1991 for best contemporary composition.
Sources: Child Composers and their Works: A History Survey (Barry Cooper); The Lives and Times of the Great Composers (Michael Steen)