"Who is This?" with People Get Ready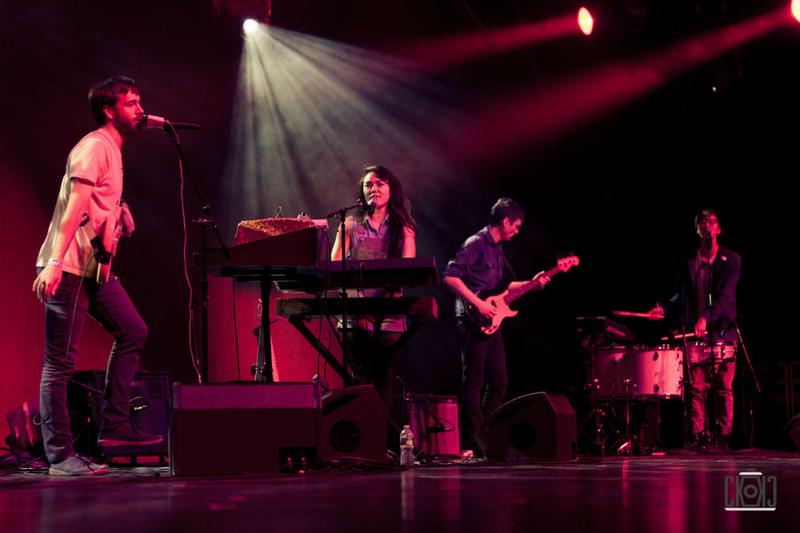 Originally founded by guitarist/dancer Steven Reker and drummer Luke Fasano, People Get Ready has been honing its unique mix of music and modern dance since its inception in 2009. The group's eponymous debut album, produced by Jherek Bischoff, was released late last year. They recently performed at Brooklyn Academy of Music's Crossing Brooklyn Ferry.
Guitarist/dancer Steven Reker writes the following of the ensemble's Mixtape:
"Who is this?" I love that question. It's led me to some of my favorite pieces of music. I love how its shape changes depending on the circumstance — how it can be the easiest or the most awkward question to ask. 
Say you're at a record store while Colleen's Sun Against My Eyes is playing; once you've collected yourself and wiped away your tears you sheepishly approach the clerk and ask, "Hey…who is this playing right now?" Or say you're in bumper-to-bumper traffic on the BQE just getting home from tour but you don't even really mind because your bandmate just put on New History Warfare Vol. 2.
"Who the hell is this?!!'"
"Colin Stetson." 
"This is Colin Stetson? Holy shit."
"I know right!"
This mixtape is built from that question. I thought about the times I asked or was asked it and these pieces are what came to mind first. It's a question that has set down flags in the landscape of my own music-making and allowed me to dig through some great memories. Hope you enjoy it!
Playlist
Terry Riley - A Rainbow In Curved Air
Lesley Flanigan - Sleepy
Colleen - Sun Against My Eyes
Missy Mazzoli - A Door into the Dark (Victoire)
Colin Stetson - The Stars in His Head (Dark Lights Remix)
Man Forever - Surface Patterns
Philip Glass - Rubric