Steven Mackey's Music for Sleepless Nights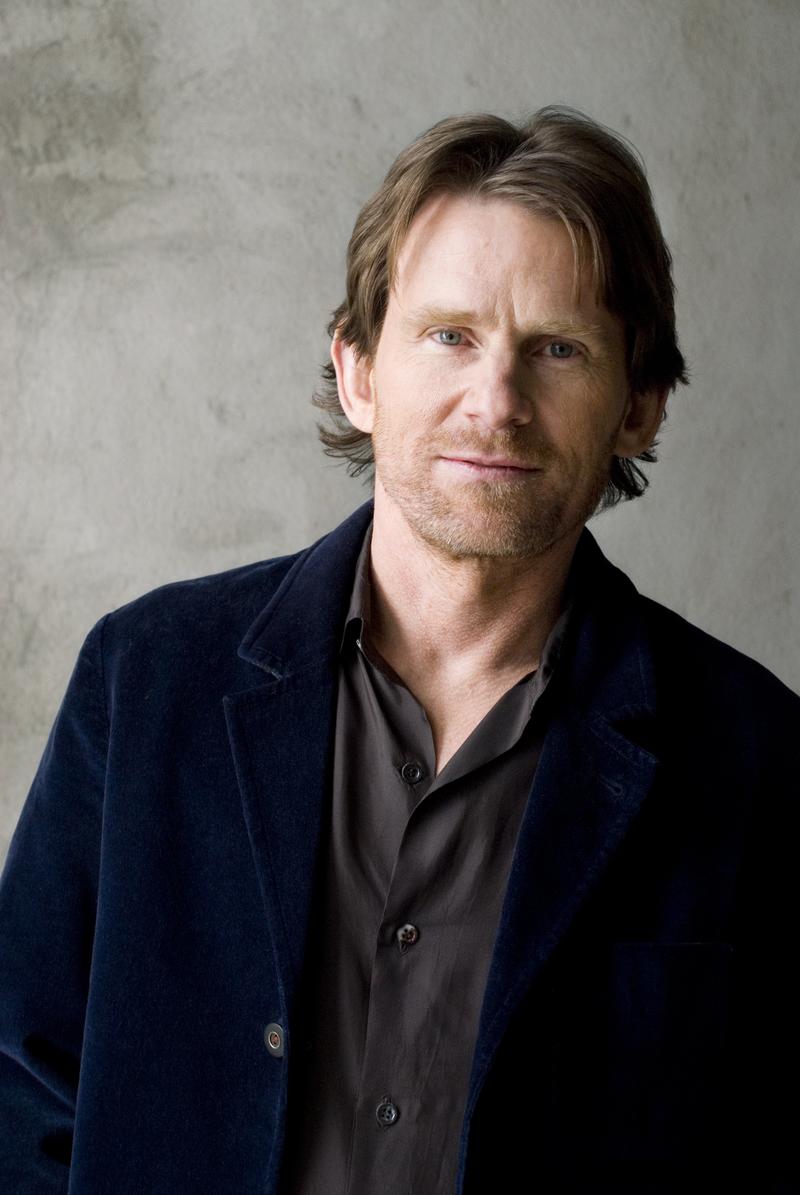 The music of Grammy-winning composer and guitarist Steven Mackey has been performed by an extensive roster of acclaimed orchestral and chamber groups including Eighth Blackbird, the Los Angeles Philharmonic, Chicago Symphony and the Brentano Quartet. He's also director of the New Jersey Symphony Orchestra Edward T. Cone Composition Institute – a program that presents world premieres by four emerging composers this Saturday in Princeton.
Steven Mackey writes the following of his Mixtape:
As a teenager in the early 70's music's home in my life was listening on headphones at 2 am while lying on the floor with colored lights and incense. Its primary job was to transport me and it still is, and I still listen in the wee hours of the morning, but now it is when I can't fall back to sleep after solving one of my small children's problems with a new diaper or Tylenol. This playlist is music I am currently listening to when I can't get back to sleep.
Sarah Kirkland Snider - "Lotus Eaters" from Penelope (2009, Ensemble Signal; Shara Worden, voice; Brad Lubman, conductor)
This is just a perfect nocturnal song because the build from the intimate solo viola plucks to the rapturous "I'm lost in this night" is so absorbing that it is impossible for me to remember what preoccupations are inducing my insomnia. (Btw, Sarah is my wife.)
Jean Sibelius - Tapiola (1926, Berlin Philharmonic; Herbert Von Karajan, conductor) 
History is funny. 30+ years ago when (and where) I was in graduate school, Sibelius was routinely dismissed as regressive because he wrote music with key signatures and major and minor chords. Nowadays after minimalism, after post-minimalism, after vernacular influence, after indie-classical – now that there is no longer a correspondence between atonal and modern – Sibelius in general and Tapiola in particular strikes me as radical. It has a weird sense of space and time and it uses repetition in surprising ways, neither proto-minimalist nor classical. The looping patches sneak up on you, lull you into a hypnotic state where it takes a minute or more to realize that movement has been suspended.
Daniel Trueman - A Cow Call (Please oh please come home!) from "Neither Anvil nor Pulley" (2010, performed by So Percussion)
Like much of Dan's music the words that come to mind are sweet and sad. It's soulful simplicity gives it the magical property of being an apt interlude in almost any context.
Thomas Ades - Tevot (2007 Berlin Philharmonic; Thomas Ades, conductor)
This music is the quintessential nocturnal headphone trip – a psychedelic swirl of imaginary dances, pixilated textures and lines that seem to endlessly float down without ever reaching bottom. All this detail is eclipsed by powerful cross currents of sci-fi harmonies like a cinematic view of the Starship Enterprise gliding into a close up frame.
Paul Lansky - Pavane Noire from Etudes and Parodies (2006, William Purvis, french horn; Curtis Macomber, violin; Mihae Lee, piano)
Paul is a dear old friend. On more than one occasion he has said "I really loved your piece, I almost fell asleep." At first I took this as a dubious compliment but I think I now know what he means. His own soft, sliding harmonies induce a feeling of weightlessness and sleep cannot be far behind. He won't be offended if you nod off.