The Sound of the Road with Jolie Holland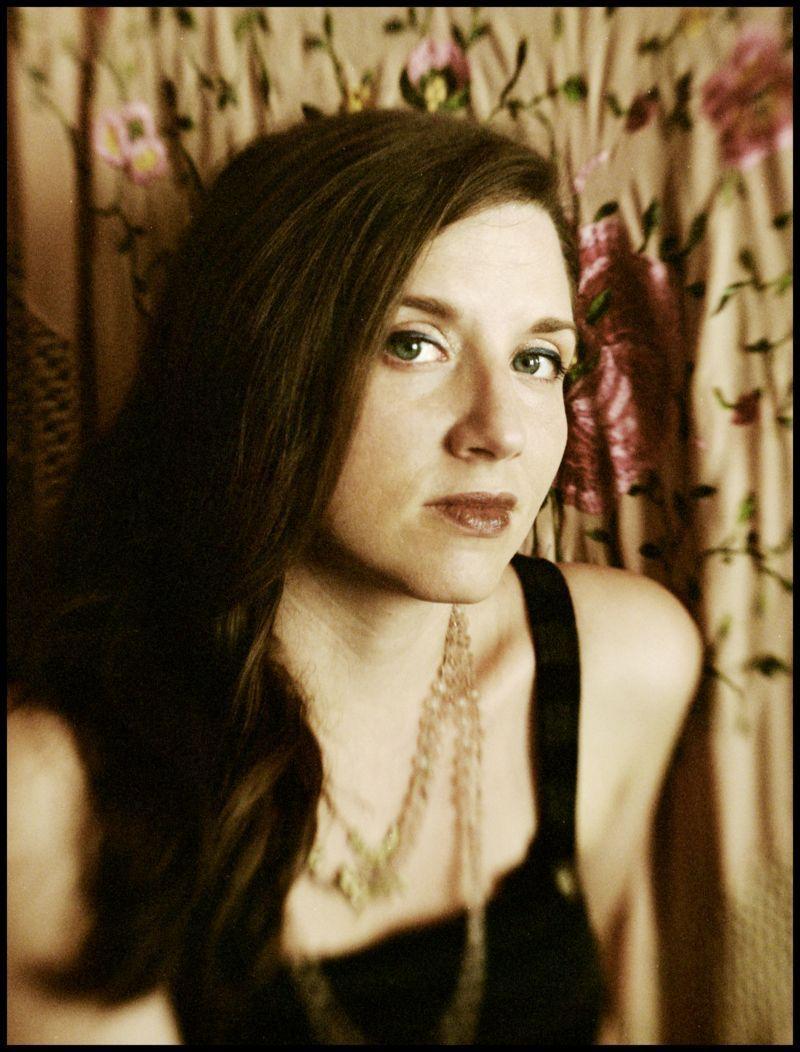 The music of California-based singer-songwriter Jolie Holland brings is colored with elements of hushed folk, pre-war swing and film noir soundtracks. Her varied collaborators include hip hop artist Sage Francis, Booker T. Jones and downtown guitarist Marc Ribot. A founding member of folk group The Be Good Tanyas, she's earned a cult-like, underground following over the course of her four solo releases. Her latest album, "Pint of Blood," was released in 2011.
Jolie Holland writes the following of her Mixtape:
The Rothko Chapel was one of the best things about my hometown, Houston, when I was growing up. This beautiful piece of Feldman's, performed in the Chapel for which it is named touches me so deeply. Feldman was very close to Rothko, who committed suicide shortly after completing the Chapel. I can't help but hear this piece as a statement of love stronger than death. I was very familiar with Rothko's installation long before I knew Feldman's work.

I love Albert Ayler for being a living flame. Without Ayler we have no transcendant late period Coltrane. This piece always comes back to me. Its theme is like a folk song which then takes wings and transmutes into ecstatic energy.

It is so appropriate to go from Ayler to Ribot's work—Marc's trio is composed of Chad Taylor and Henry Grimes, who used to be in Ayler's band. Like Ayler, Marc takes virtuosity to its proper point of unrationalizable beauty and amplitude. This piece for solo guitar is so tender and meditative. I was honored to have seen its first public performance.

Umm Kulthum is one of my favorite singers. This is the first piece of modern Egyptian music to have been written for traditional ensemble plus electric guitar. Composed by Mohammed Obdel Wahab. I am attracted to those musical traditions for whom natural harmony and microtonality are grounded elements.

For example, here the great American composer Harry Partch uses ancient Greek scales rooted in natural harmony. He had to design the instruments which would be capable of executing his vision. Despite having to 'invent the wheel' with his ensembles, he was able to create powerful, unified music such as this.

One of my bandmates, Carey Lamprecht was born to a family in which her mother was a symphony violist, and her father a famous choral director. Now she is a civil rights legal worker who defends the rights of prisoners, so its perfectly appropriate that she introduced me to this music. Gorecki based the libretto on words scribbled on a prison wall by a political prisoner. Carey played this piece of Gorecki's late one night when we were driving across the country on tour. I was half asleep in the back of the van. The sound of it resonating with the harmonics generated by the highway haunted me for days. I kept thinking she had put the piece on again, when it was just the sound of the road.
Playlist
Morton Feldman - Rothko Chapel (David Abel, viola; Karen Rosenak, celeste; William Winant, percussion; UC Berkeley Chamber Chorus; Philip Brett, director)
Albert Ayler - Ghosts
Marc Ribot - The Kid
Mohammed Obdel Wahab - Enta Omri (Umm Kulthum)
Harry Partch - Daphne of the Dunes
Henryk Gorecki - Symphony No. 3, "Symphony of Sorrowful Songs": II. Lento e largo - Tranquillissimo (Dawn Upshaw, soprano; London Sinfonietta; David Zinman, conductor)