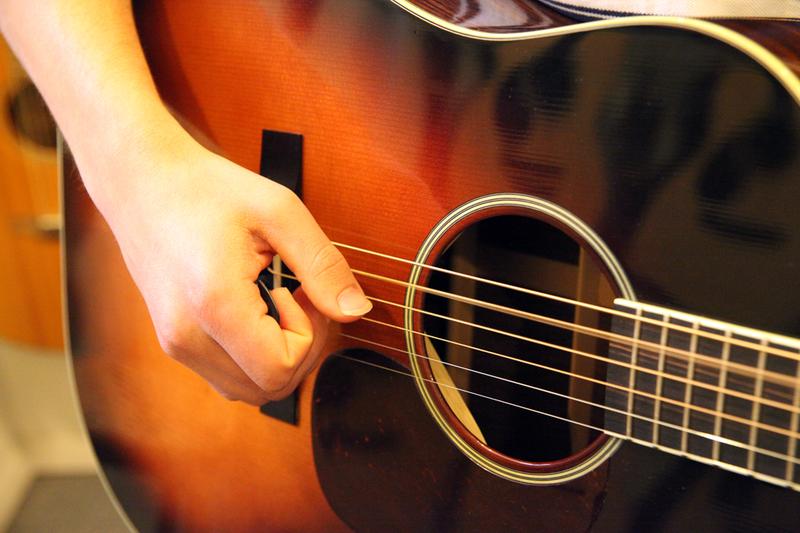 This week, Together in Song features choral music that sings to the beat of a different strummer with accompaniment that is either picked, strummed or plucked. Highlights include songs from 13th century monks all the way to modern American masters like Libby Larsen. The show will also include some harp-fueled hymns from the ancient Sanskrit Rigveda set by Gustav Holst.
Join host Anthony Trecek-King for some timeless music, singing and strumming.
Program Details:
Gautier de Coincy: Entendez tuit ensemble (Listen all together)
— La Maurache; Chansons et Danses Au Temps du Cathedrales.
Carl Orff: "Circa Mea Pectora," from Carmina Burana
—San Francisco Symphony; Herbert Blomstedt, conductor.
Gaspar Fernandez: "A negrito de cucurumbè"
— Kaori Muraji, guitar; The Sixteen choir; Harry Christophers, conductor.
Johannes Brahms: Es tönt ein voller Harfenklang (The full sound of harps rings out) and Der Gärtner (The Gardner), from Four Songs for Women's Choir, Two Horns, and Harp, Op. 17
— Kansas City Chorale; Charles Bruffy, conductor.
Gustav Holst: Hymns from the Rig Veda, Third Group: Hymn to the Dawn, Hymn to the Waters, Hymn to Vena
— Judy Loman, harp; Toronto Children's Choir; David Willcocks, conductor.
Daryl Runswick (Joaquin Rodrigo, arr.): Adagio, from Concierto de Aranjuez
— Michael Conn, guitar; London Voices; Terry Edwards, conductor
Garbriel Faure: Tantum Ergo
— Vinson Cole, tenor; Kathleen Bride, harp; Mark Kruczek, organ; Voices of Ascencion; Dennis Keene, conductor.
Hector Berlioz: Wedding Chorus from Beatrice and Benedict
— Orchestra and Chorus of the Lyon Opera; John Nelson, conductor.
Libby Larsen: So Blessedly It Sprung
— New York Concert Singers; Judith Clurman, conductor.
Bob Chilcott (Alexander Borodin, arr.): Our Revels Have Ended from Polovtsian Dances
— Kaori Muraji, guitar; The Sixteen choir; Harry Christophers, conductor.