Obama Returns to US from Prague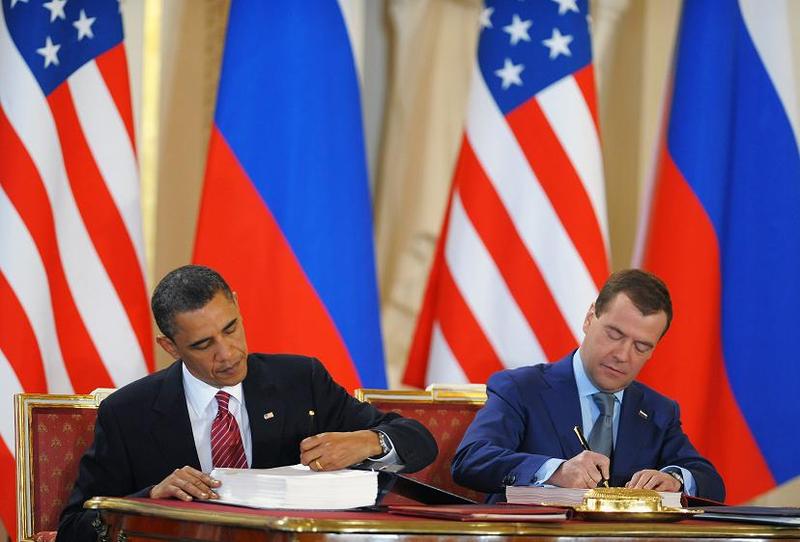 President Barack Obama is on his way home from Prague today, following a one-on-one meeting with Czech President Václav Klaus. President Obama also signed a new Strategic Arms Reduction Treaty (START) with Russia's President Dmitri Medvedev yesterday. The treaty significantly reduces the amount of nuclear arms the U.S. and Russia will hold.
The president wants the Senate to ratify the START agreement by the end of 2010. The Associated Press reports that Republicans are expected to endorse the new treaty, if they are assured that it won't set back U.S. defenses against other potential nuclear threats North Korea and Iran.
For more WQXR coverage on this story, click here.