Jennifer Higdon Wins Pulitzer Prize for Music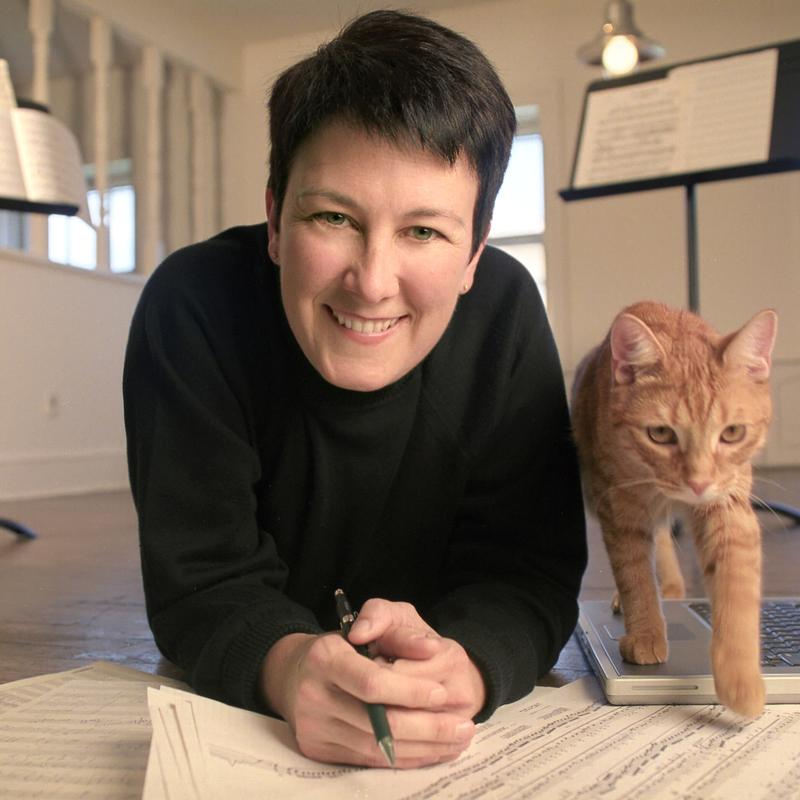 Composer Jennifer Higdon, 47, has won the 2010 Pulitzer Prize in Music for her Violin Concerto for Hilary Hahn, which was jointly commissioned by the Indianapolis Symphony, Toronto Symphony, the Baltimore Symphony Orchestra and the Curtis Institute Symphony Orchestra. The work was recorded during the 2008-09 season by the Royal Liverpool Philharmonic.
The award, which carries a $10,000 prize, is presented annually to a "distinguished musical composition by an American that has had its first performance or recording in the United States during the year." The citation describes the work as "a deeply engaging piece that combines flowing lyricism with dazzling virtuosity." Higdon is one of America's most frequently performed composers and the first woman to win the Pulitzer since Melinda Wagner in 1999.
Jennifer Higdon was born in Brooklyn and raised in Atlanta, GA and Seymour, TN. She studied music at Bowling Green State University (B.M. in flute performance), the University of Pennsylvania (M.A. and Ph.D. in composition) and the Curtis Institute of Music (Artist Diploma). Her principal teachers included George Crumb and Ned Rorem. At Bowling Green State University, Higdon met Robert Spano, the conductor who would promote her cause with his 2004 Telarc recording of her Concerto for Orchestra and City Scape with his Atlanta Symphony Orchestra. She has since received commissions from several important American orchestras, including the Philadelphia, Chicago Symphony, Atlanta Symphony and many others. Her works have been recorded on over two dozen CDs.
In addition to the Pulitzer, Higdon has received many awards including a Pew Fellowship, a Guggenheim Fellowship and two awards from the American Academy of Arts and Letters. She won a Grammy for the Telarc release of "Higdon: Concerto for Orchestra/City Scape" in 2005. Higdon is on the faculty at the Curtis Institute of Music in Philadelphia, where she holds the Milton L. Rock Chair in Compositional Studies.
Finalists for the Pulitzer String also included the Quartet No. 3 by Fred Lerdahl, and Steel Hammer by Julia Wolfe.
Audio: Jennifer Higdon speaks with John Schaefer on WNYC's Soundcheck about the Pulitzer.