Oil Slick in Gulf Widens, Heads to Shore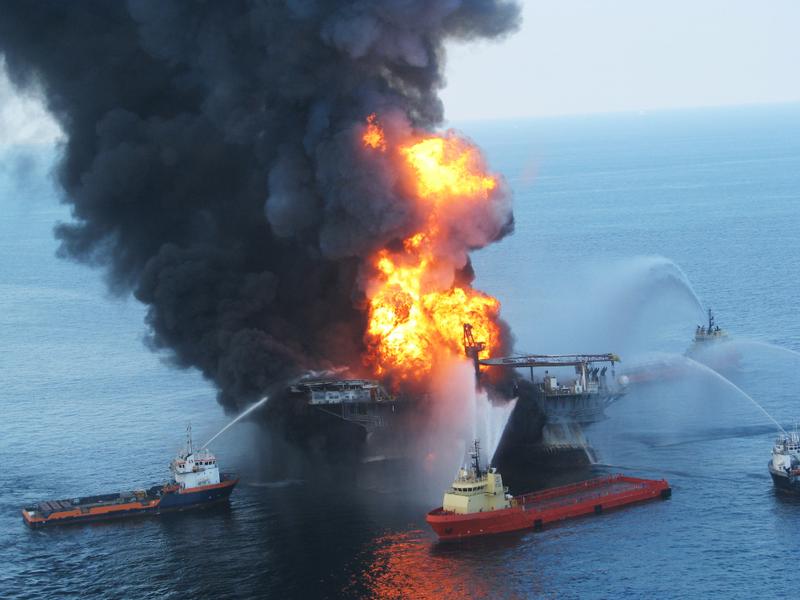 A sheen of oil is spreading across the Gulf of Mexico from the site of the rig that exploded and sank last week.
The Coast Guard has not been able to stop a leak 5,000 feet below the surface from which an estimated 42,000 gallons of oil are escaping each day. A team is using remote-controlled submarines to try to seal the well.
Officials say the oil slick is still 30 miles from the shore and its fragile wetlands and fisheries.They expect it to stay away from the coast at least through Tuesday.
Eleven workers who were on the rig at the time of the explosion are still missing and presumed dead.