Feds Begin Goldman Sachs Investigation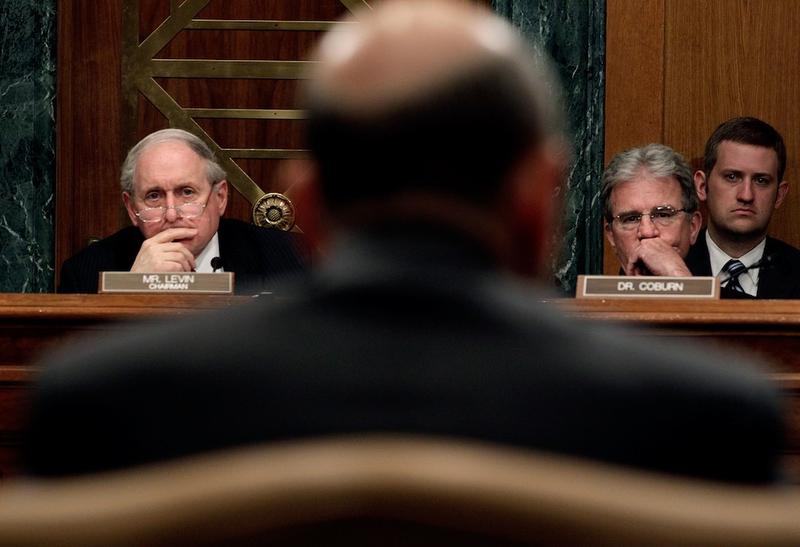 The federal government started its investigation into Goldman Sachs today.
"Given the recent focus on the firm, we're not surprised by the report of an inquiry," Lucas van Praag, a Goldman spokesperson told The Associated Press. "We would cooperate fully with any request for information."
This week, a group of 62 members of the House wrote a letter to the Department of Justice asking it to open an investigation into Goldman Sachs. "On the face of the SEC filing, criminal fraud on a historic scale seems to have occurred in this instance," the letter read.
The investigation comes two weeks after the Securities and Exchange Commission filed a civil fraud suit against Goldman over mortgage investments the firm sold as the housing market collapsed. Earlier this week before a Senate panel, Goldman Sachs executives denied the SEC's charges, which span investor activities for 18 months from 2006 to 2007.
The New York Times reports that the mortgage deal at the center of the Goldman case is the Abacus 2007-AC1 deal. The federal government alleges that in that deal, one Goldman hedge fund manager banked $1 billion when he advised investors to buy mortgage bonds that he knew would fail.
Federal prosecutors have to convince a jury that Goldman executives knowingly committed fraud beyond a shadow of a doubt to win their case. The federal government was not able to prove that in their case against Bear Sterns last year. A jury found two Bear Sterns executives not guilty of securities fraud in November 2009.