Volcanic Ash Grounds More Flights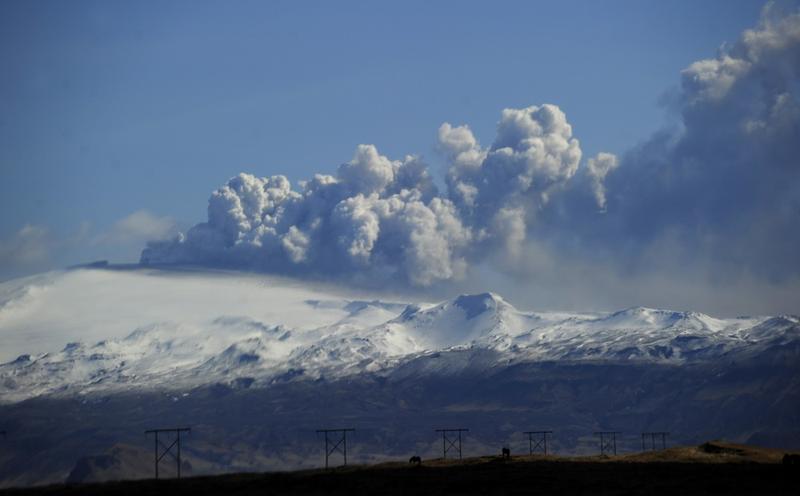 Volcanic ash still gushing from an Icelandic volcano that first erupted three weeks ago is threatening to halt flights over Europe once again.
The Associated Press reports that aviation officials in Ireland and Scotland temporarily suspended flights on Tuesday. Service was back to normal for just a few hours before the British Civil Aviation Authority decided to close airspace over Scotland and Northern Ireland again, effective 7 a.m. GMT on Wednesday.
A spokesman told The BBC that the ash headed toward the area could also ground flights at airports in England and Wales, if it continues to move south as forecasters predict.
On Thursday, The AP reported that a huge ash cloud had prompted the Irish Aviation Authority to cancel flights into and out of the country's western airports.
Last month, volcanic ash erupting under the Eyjafjallajokull glacier grounded flights at airports in the United States and Europe, stranding thousands of passengers. At the time, scientists predicted it could take weeks before the volcano stopped emitting ash.
For additional WQXR coverage of this story, click here and here.
UPDATE SINCE THIS STORY WAS FIRST POSTED: This story has been updated to reflect additional airport closures in western Ireland, effective Friday.