Containment Box Lowered Over Oil Spill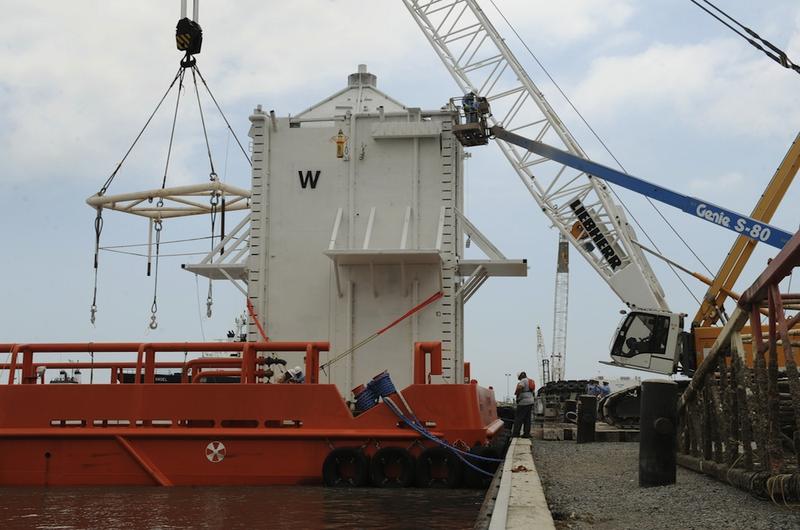 Crews spearheading cleanup efforts in the Gulf Coast have lowered a 100-ton box over the site's main oil spill.
The Associated Press reports that it will still take several more hours for the box settle, after crews spent much of the day maneuvering the four-story device over a well that's spilling an estimated 200,000 gallons of oil a day into the Gulf of Mexico.

Earlier this week, BP officials expressed concern over whether the plan would work, explaining that such a device had never been lowered so deep beneath the water's surface. Speaking to the AP earlier on Friday, spokesman Bill Salvin explained the difficulty of the project. "We are essentially taking a four-story building and lowering it 5,000 feet and setting it on the head of a pin," he said.

Once the box settles, crews plan to use robotic equipment under the water to attach a pipe and hose to begin pulling oil to the surface of the water, according to the AP. Officials hope the plan will allow them to collect as much as 85% of the oil spilling from the site.

For more WQXR coverage of this story, click here and here.