Yankees One Step Closer to Pennant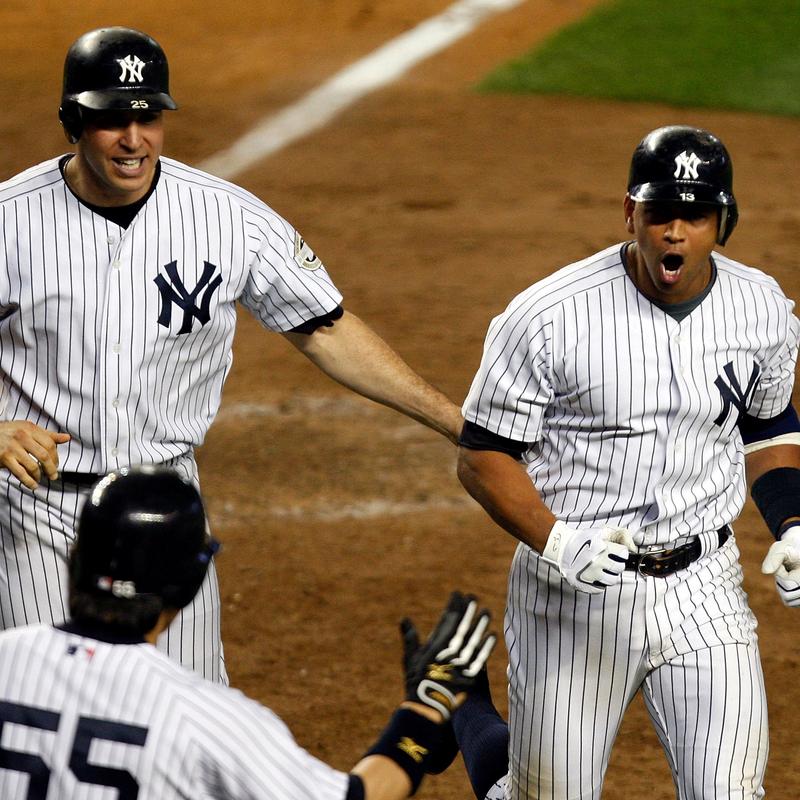 The homers that Alex Rodriguez and Jorge Posada hit Sunday at the Minneapolis Metrodome didn't just mean victory over the Minnesota Twins. They mean the Bronx Bombers will head to the American League Championship Series.
Alex Rodriguez tied the game with a homer in the seventh inning. A-Rod's hit, coupled with Posada's home run, led to the Yankees 4 to 1 victory over the Twins.
Yankees manager Joe Giradi said he was happy about Rodriguez's post-season performance.
"He was patient and he had good at-bats all series long," Girardi told Bloomberg. "Without Alex, we are not in this situation right now."
The Yankees will take on the Los Angeles Angels in the championship series Friday. In the National League Division Series, the Philadelphia Phillies will play the Colorado Rockies Monday at Coors Field. The Los Angeles Dodgers will play the winner of the Phillies-Rockies game Thursday.
CORRECTION: Please note that a correction has been made to this article. Rodriguez scored just one homer in the game, his second in the series.