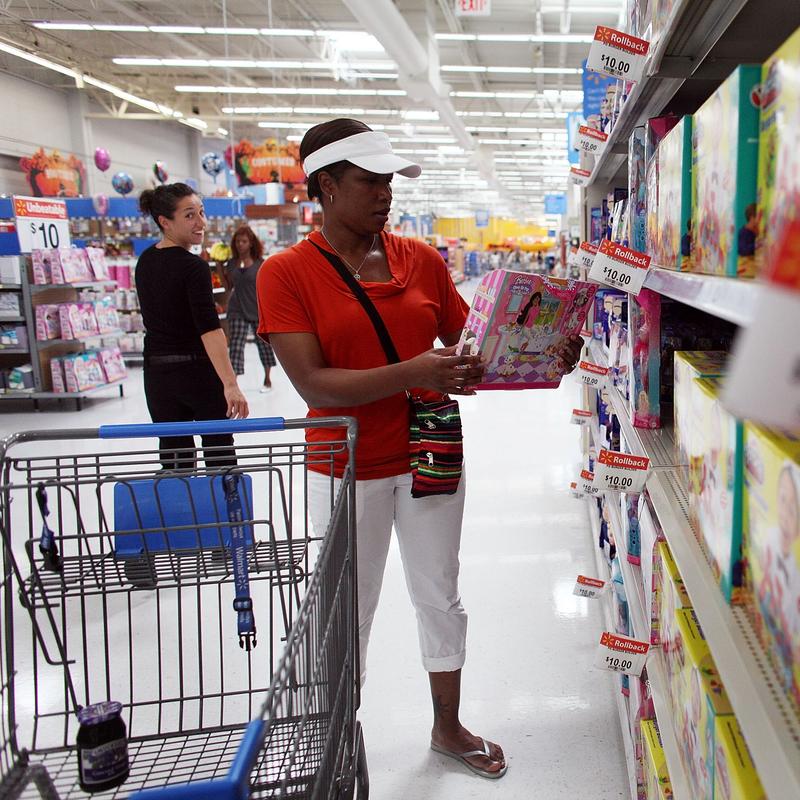 Retail sales may be down nationwide, but economists say low inflation will slowly drive consumers to shop.
The September Consumer Price Index numbers from the federal Bureau of Labor Statistics out Thursday showed consumer prices rose marginally to 0.2 percent in September from 0.4 percent in August, restrained by weak food and housing costs.
Low inflation keeps prices down, which can boost retail sales. Accordingly, retail sales have been up for the past two months, with the exception of car sales, according to the Associated Press. That increase is "an encouraging sign that consumers' bunker mentality is gradually giving way to more familiar spending patterns," Michael Feroli, U.S. economist at JPMorgan Chase, wrote in a note to clients.
Today's unemployment numbers may also be a sign that consumers will have more money to spend. The Labor department reported the number of people filing for state unemployment was 510,000, down 10,000 from last week.
The country's inflation, consumer spending and unemployment numbers are all part of the larger picture as to whether or not the U.S. can dig itself out of the recession.
The number of national foreclosures, however, which rose 5 percent from summer to fall, tell another story.
Nearly 938,000 properties were affected, according to a report released Thursday by an online group that follows foreclosures, RealtyTrac Inc.
And there's not enough federal funding to soften the blow.
"The sheer scale of the problem is preventing the loan modification programs from having the kind of impact we'd all like," Rick Sharga, senior vice president for the group said.