Senate Questions Oil Heads on Gulf Spill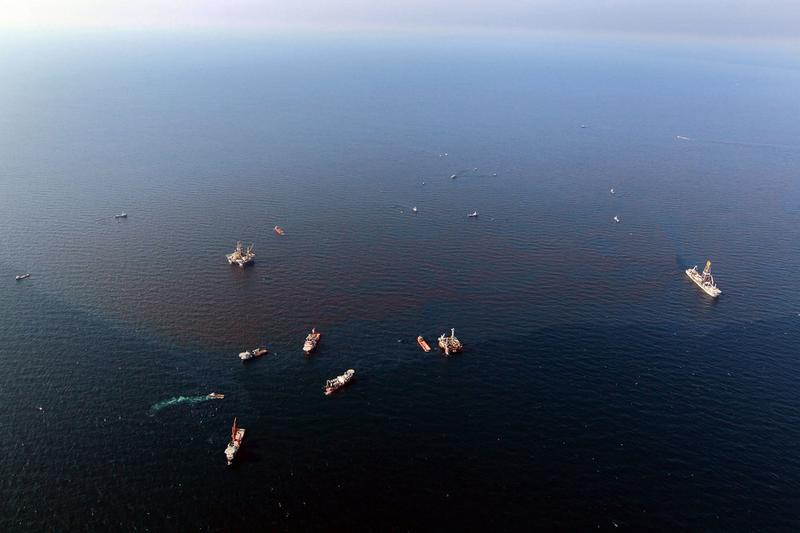 The Senate panels on Energy and Natural Resources and on Environment and Public Works will hear testimony on Tuesday from executives of BP, Halliburton and Transocean, the three companies responsible for the oil spill still uncontained in the Gulf of Mexico.
According to prepared statements made available to the Associated Press, executives are trying to shift responsibility for the environmental crisis. Lamar McKay, chairman of BP America, is blaming the malfunction of a 450-ton blowout protector on the rig. Both it and the Deepwater Horizon rig itself are owned by Transocean Ltd. But that company says BP was in charge when drilling concluded at the 5,000 foot deep well.
Lawmakers are expected to ask BP why it discounted the risk on a pipeline rupture in its drilling plans and why it assumed that a potential leak would not pose a major threat. Environmentalists have criticized that neither government regulation nor industry was prepared to deal with the risks involved in new deepwater offshore drilling.
In Louisiana, the Coast Guard and the Interior Department's Minerals Management Service, the agency that oversees offshore oil drilling, are also heading two days of hearings on the causes of the explosion.
On Tuesday, the Obama administration will unveil a proposal to split the Minerals Management Service into two parts: one to inspect oil rigs and enforce safety, the other to oversee leases for drilling and collect royalties. The agency has been criticized for being too cozy with the industry it was meant to also regulate.
Thus far, all efforts to contain the leak have been unsuccessful. The ruptured oil well continues to spew oil in the Gulf of Mexico. One ton sacks of sand have been dumped on Louisiana's barrier islands. Fresh water has been diverted from the Mississippi river into the marshlands in the hopes it will push back the oily salt water. The EPA has given the go-ahead to use oil dispersing chemicals near the sea bottom.
For more WQXR coverage on this story, click here and here.
UPDATE SINCE THE STORY WAS FIRST POSTED: This was updated to include Obama's proposal to split the Minerals Management Service into two agencies.