Le Grand Macabre: A Comedy about the End of the World
A night at the opera doesn't get much more rollicking and unpredictable than a performance of György Ligeti's apocalyptic satire Le Grand Macabre. Full of riotous, grotesque sounds, bizarre characters and absurdist theatrics, the two-act opera has exasperated and entertained audiences since its premiere in Stockholm in 1978.
It is also, without a doubt, the magnum opus of the late Hungarian modernist composer, and despite numerous productions in Europe over the last 30 years, it is just now getting its overdue New York premiere with a performance by the New York Philharmonic under that baton of Alan Gilbert at Avery Fisher Hall, May 27, 28 and 29.
The opera will be broadcast on WQXR as part of the New York Philharmonic This Week on Thursday, June 10.
An Absurdist Story
Le Grand Macabre is based on a 1934 surrealist play by the little-known Flemish writer Michel de Ghelderode, whose writing combined elements of commedia dell'arte and puppet theater. In his re-telling (with co-librettist Michael Meschke), Ligeti plays up both the absurdist and brutal elements while injecting enough scatological humor to make Mozart proud.
Ligeti conceived the opera as a parable. Death (in the guise of the Great Macabre, Nekrotsar) arrives in Brueghelland, a place of earthy peasants and corrupt officials right out of a Brueghel painting. Nekrotsar has come to destroy the world, but he constantly bungles his mission. He interrupts the sex-obsessed young couple, attacks the nymphomaniac wife of a cross-dressing astrologer and panics the obese boy ruler of the fictional kingdom. Ultimately, when the world doesn't end, he slinks off, leaving human beings to go about their lives. The opera concludes with a radiant choral number urging the audience to "live for today."
Is it Funny?
If the plot doesn't tickle your funny bone, Ligeti's outrageous and colorfully orchestrated music might. It starts with a prelude scored for a dozen tuned car horns, performed by three percussionists. There's a doorbell prelude, atonal passages for harmonica, some belching for good measure. Ligeti sends up Rossini patter songs, Monteverdi toccatas, as well as Beethoven, Mozart and Verdi. He even mocks his own brand of angular "horror music" (the kind that Stanley Kubrick adopted for The Shining and 2001: A Space Odyssey). Sounds that are chilling in other contexts become wickedly effective comic devices here.
What Else to Listen For
In recent productions, stage directors have added some pointedly updated references, with the politicians using phrases like "flip-flop" and "girly man." The mercurial score is far-ranging: there are clangorous episodes with growling brass and roaring percussion as well as moments of gushing lyricism. There are a few duets, choruses and lively instrumental interludes--as well as some very beguiling melodies--but no arias, per se. The overture is a perfect palindrome: played forward or backward, the music sounds the same.
Parsing Ligeti's Intentions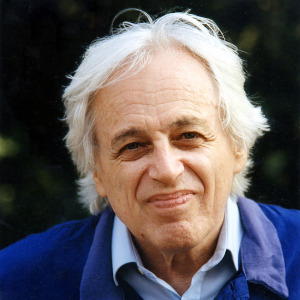 Ligeti suffered under fascism--the Nazis murdered his father and brother and he spent two years in a labor camp--and then under communism, which caused him to flee Hungary in 1957. Le Grand Macabre seems to contain a lifetime's rage and loathing for totalitarian governments and religions. Still, the dominant impression created by the Hungarian composer is an appreciation for the absurdity of life.
Le Grand Macabre has had more than 30 productions since its premiere. Curiously, it didn't arrive in the U.S. until 2004, when the San Francisco Opera imported a production from the Royal Danish Opera.
The New York Philharmonic has enlisted not only a formidable cast for their performances but also the director and designer Douglas Fitch, whose recent productions have included design and direction of Puccini's Turandot for Santa Fe Opera and Weill's Rise and Fall of the City of Mahagonny for Tanglewood. His staging will employ a combination of live-filmed and projected puppetry on the stage of Avery Fisher Hall.
For anyone looking to prepare ahead of time, there are two recordings available: one by Esa-Pekka Salonen conducting the London Sinfonietta Voices and Philharmonia Orchestra in 1999 (Sony 62312) and an earlier version, recorded in Vienna in 1987 under the direction of Elgar Howarth (Wergo 286170).
Click below to watch an interview with Doug Fitch, who directs the New York Philharmonic's production of Le Grand Macabre, and the company rehearsing for the show.