Some Results for BP, but Perhaps Too Late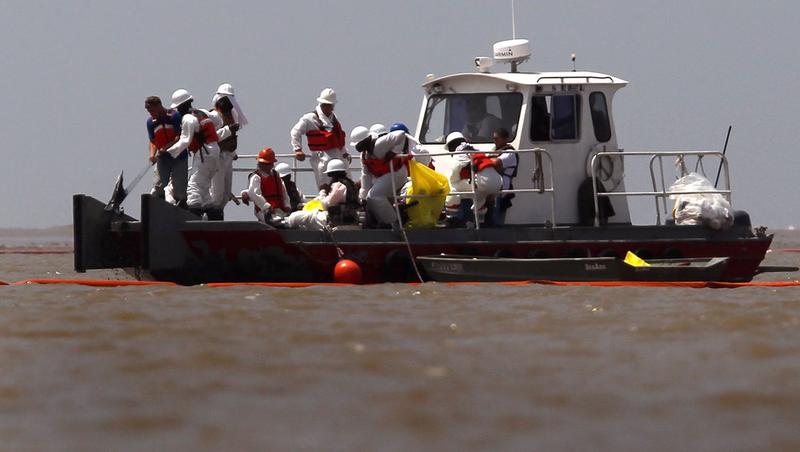 Energy giant BP may have figured out a way to stop the thousands of barrels of oil gushing into the Gulf of Mexico off the Louisiana coast. On Sunday, it hooked up a mile-long tube that is diverting the oil still gushing from a leaking well underseas to a tanker on the Gulf's surface.
The tube is helping BP to siphon more than one-fifth of the oil that has been leaking for almost a month. But The Associated Press reports that it may be too late to stop the leaking oil from making its way into a Gulf stream that would carry the oil to the Florida Keys and the Atlantic Ocean.
The Obama Administration is demanding that BP do more. "We will not rest until BP permanently seals the wellhead, the spill is cleaned up, and the communities and natural resources of the Gulf Coast are restored and made whole," Secretary of Homeland Security Janet Napolitano and Secretary of the Interior Ken Salazar said in a joint statement, according to The AP.
The company's previous attempts to stop and contain the leaks have been to cover the underwater well with a containment box, to try to activate an emergency valve, and to use chemicals to disperse the crude that is now in the Gulf water. In a week, engineers plan to stop the leak with heavy mud, or failing that, shoot golf balls and rope into the blowout preventer on top of the well.