Dispute Over Gulf Oil Spill Continues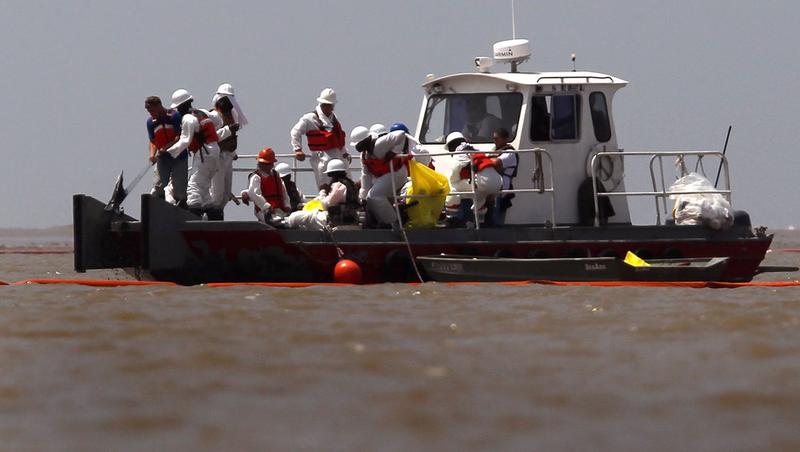 As oil continues to spill into the Gulf of Mexico, politicians in Washington discuss who is to blame.
Leading Republicans have sought to pin blame for the Gulf of Mexico oil spill on President Barack Obama's administration.
During a House Transportation and Infrastructure Committee hearing Wednesday, Representative John Mica of Florida said the administration failed to heed warnings about the need for more regulation. He said the Minerals Management Service issued "a carte blanche" for disaster when it approved drilling for dozens of wells, including the Deepwater Horizon site leased by oil giant BP PLC, according the Associated Press. "This went on and on," he said. "I'm not going to point fingers at BP, the private industry, when it's government's responsibility to set the standards." Committee Chairman James Oberstar, D-Minn., called the criticism inflammatory and wrong. He said the drilling was approved early in the Obama administration, by career officials.
The U.S. and Cuba are holding working level talks on how to respond to the spill, U.S. State Department spokesman Gordon Duguid told the AP. They come as concern grows that the oil could reach the Loop Current, a powerful conveyor belt that flows clockwise around the Gulf of Mexico. It could could carry oil to the Florida Keys and the pristine white beaches of Cuba's northern coast.
Scientists are surveying that powerful current, but still have conflicting views over the oil's direction. According to the European Space Agency, scientists at ESA monitoring the US oil spill with ESA's Envisat radar satellite say it is already circulating in the Loop Current.
"With these images from space, we have visible proof that at least oil from the surface of the water has reached the current," said Dr Bertrand Chapron of Ifremer, the French Research Institute for Exploitation of the Sea, in a posting on ESA's website.
Chapron says that at this rate, oil is likely to reach Florida within six days.
The National Oceanic and Atmospheric Administration also says it has detected light to very light sheens in the current. According to the AP, the agency says that the oil could evaporate before reaching Florida and may never reach the coast there.