Oil Reaches Loop Current and Marshes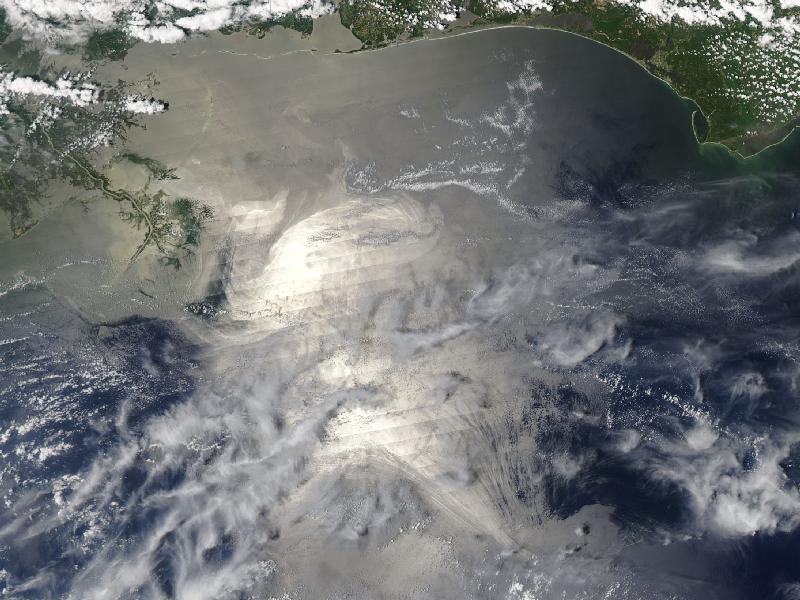 Scientists have been worried that the Gulf of Mexico oil spill off the Louisiana coast would reach the powerful Loop Current for weeks, since the current could move oil to Florida and beyond. Today, the National Oceanic and Atmospheric Administration (NOAA) says a small amount of oil at the outer edge of the spill has reached the current.
The Loop Current is part of the Gulf Stream, and is a warm ocean stream which moves water between Cuba and the Yucatán peninsula, then heads north to the Gulf of Mexico before going around Florida and up the state's coast.
Meteorologists say it will likely be a week before the current, which moves based on winds and other environmental conditions, arrives at the Florida keys, according to The Associated Press. "Nothing is changing quickly and nothing is changing drastically over the next few days," NOAA environmental scientist Charlie Henry said.
Ath the same time the oil is heading towards Florida, Louisiana Governor Bobby Jindal said Wednesday that heavy crude had seeped into marshes around the mouth of the Mississippi River, according to reporting from The New York Times. Governor Jindal said that would not have happened if the Coast Guard, BP and the Army Corps of Engineers had moved faster on a plan his state proposed that would have built sand berms along the coast.
The Army Corps of Engineers and the Coast Guard said they were still looking at the environmental impacts of that plan, according to The Times.
BP is still trying to shut off the leaking oil. Its next effort to do so will be financed by actor Kevin Costner. BP will try, as soon as next week, to use six centrifuge machines that Costner developed with scientists to separate the oil from the Gulf's water. Currently, the energy giant says it is capturing 210,000 leaking gallons of oil per day with a mile-long tube that runs from the well to a ship, but some is still escaping.