Jamaica Death Count Rises to 73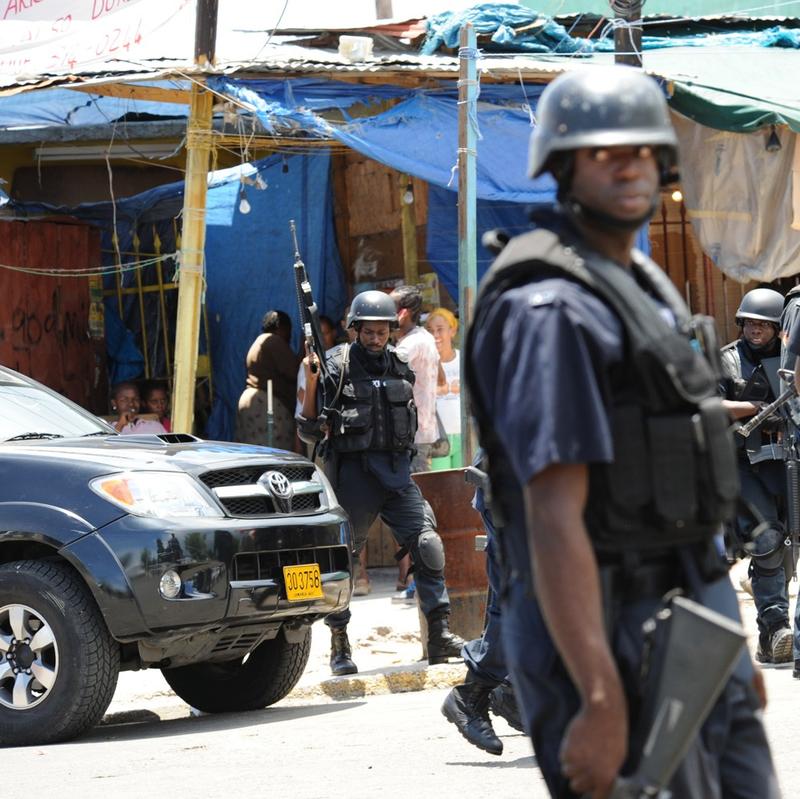 Parts of Jamaica's capital are under a state of emergency, as police continue their search for Christopher "Dudus" Coke.
The Associated Press reports that at least 73 people, including civilians and police, have been killed in clashes between Jamaican police and Coke's supporters. Violence broke out in the capital on Sunday, when Coke's followers attacked police stations, demanding the Jamaican government leave him alone, according to The New York Times.
Coke is wanted on drug and weapons trafficking charges in the United States. The U.S. Attorney's office has asked Jamaican authorities to arrest Coke and extradite him to New York to face those charges, according to a 2009 criminal complaint.
The Times reports that Jamaican Prime Minister Bruce Golding initially rejected that request, claiming the U.S. illegally obtained evidence against Coke; but Golding changed his mind on May 17, and sent security forces to the slum, prompting firefights. The Jamaican government was forced to declare a state of emergency on Sunday.
Some of the worst violence is taking place in West Kingston. The AP reports that protestors have blocked streets, forcing schools and businesses to close as gun fights erupt in Jamaica's slums -- many of which are still heavily controlled by gangs loyal to Coke.
The AP also reports that Coke had months to stockpile weapons in his slum stronghold while the premier wavered over U.S. demands for his extradition. And now Jamaican officials are saying Coke may have left the country."
UPDATE SINCE THIS STORY WAS FIRST POSTED: This story was updated May 27 to include an updated death count and the possibility that Coke may have left Jamaica.