President Obama Visits Gulf Coast; BP Continues 'Top Kill'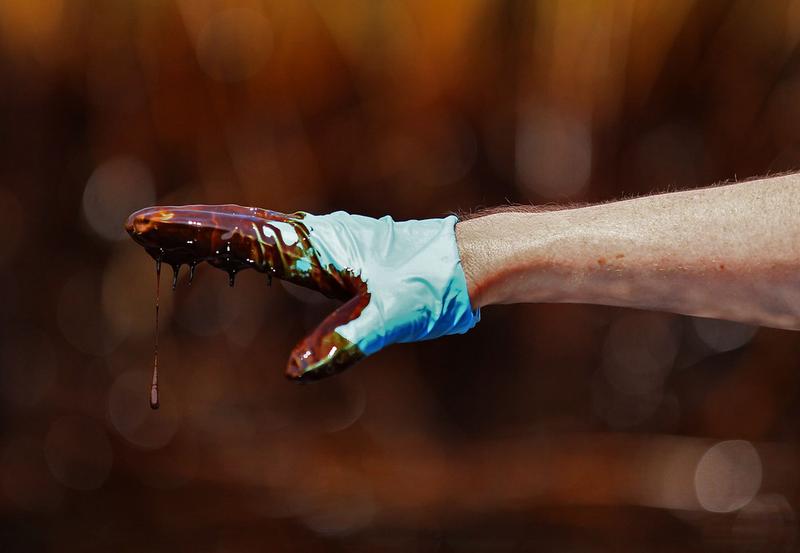 President Barack Obama visited the Gulf Coast today, as BP continues efforts to stop oil gushing from a well 5,000 feet below the surface of the water in the Gulf of Mexico.
He spent much of the morning touring Louisiana beaches - where giant tar balls have washed ashore - and speaking to local officials and residents about the damage the spill has caused, according to The Associated Press. He met with Coast Guard Admiral Thad Allen later in the afternoon.
The president made his trip a day after a defensive speech at the White House, where he detailed new offshore drilling regulations and again promised to end the "cozy relationship" between the oil industry and federal regulators. Just hours earlier, Elizabeth Birnbaum, the director of the Minerals Management Service - which has come under increasing criticism as the disaster in the gulf develops - handed in her resignation.
The president called the gulf spill an unprecedented environmental and economic disaster, and promised compensation to victims. He also made it clear that while BP is responsible for cleaning up the spill, the federal government must approve every step the company takes to mitigate the disaster.
BP began pumping heavy mud into the well on Wednesday, in an attempt to stop it from spewing thousands of gallons of oil into the water. According to the AP, the company stopped its efforts late Wednesday to review progress - without reporting it had done so until later in the day - before continuing the operation on Thursday night.
Citing an anonymous source, the The New York Times reported today that BP had halted its procedure early Friday, resuming efforts later in the afternoon. BP says it may still be several days before officials know if the plan is successful.
New estimates released by federal scientists yesterday show that the spill could be as much as four times as large as the devastating Exxon Valdez spill, which leaked 11 million gallons of oil off the coast of Alaska.
According to BP's estimate, the cost of trying to stop the oil spill in the Gulf of Mexico is now close to $930 million. In an update on the company's website, BP says it is continuing to pour mud into the well; and, if that plan works, the next step will be to cement the well and seal it for good.