Turkey Calls Israeli Raid a 'Bloody Massacre'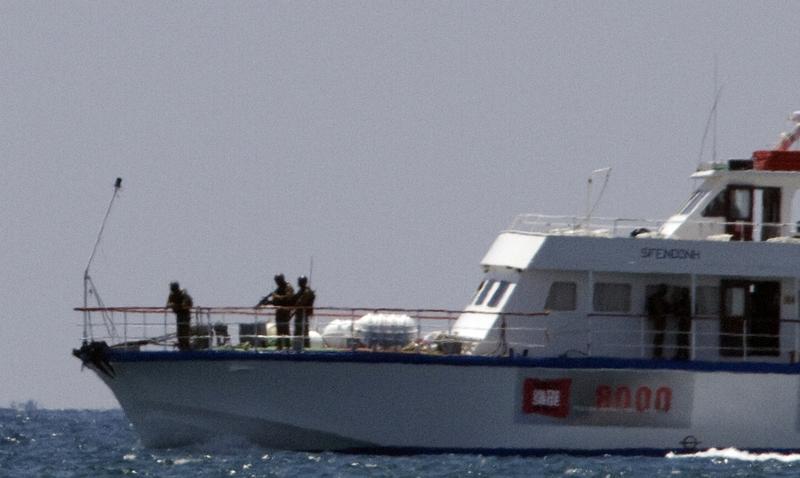 Turkey's prime minister, Recep Tayyip Erdoğan, criticized Israel for its raid of the flotilla that killed nine activists on the way to Gaza on Monday.
"This bloody massacre by Israel on ships that were taking humanitarian aid to Gaza deserves every kind of curse," said Prime Minister Erdoğan, according to The Associated Press. "They have once again showed to the world that they know how good they are at killing people," Erdoğan said. "Israel in no way can legitimize this murder, it cannot wash its hand of this blood."
Turkey, the unofficial sponsor of Monday's fleet of ships, said it would cancel joint land and sea exercises but that it was still planning on paying Israel $183 million for 10 Israeli drones this summer. Following the raid, Egypt announced it would open up a crossing into the Palestinian territory. Pro-Palestinian activists sent another aid-laden boat to the Gaza strip on Tuesday, the ninth attempt to breach the blockade Israel set up at the Gaza Strip.
Israel said that the Gaza blockade was necessary to stop Hamas, one of two major Palestinian political groups, from building up its arsenal in Gaza. On Monday, Netanyahu defended the Israeli military's actions, saying the soldiers who boarded the fleet fired in self-defense.
The United Nations Security Council Resolution is seeking a full investigation into the raid. "The Security Council deeply regrets the loss of life and injuries resulting from the use of force during the Israeli military operation in international waters against the convoy sailing to Gaza," the U.N. statement said, according to The New York Times. White House Press Secretary Robert Gibbs said that the attack revealed the need for a peace plan, but Gibbs stopped short of a full condemnation of the attacks.