Oil Spill Reaches Florida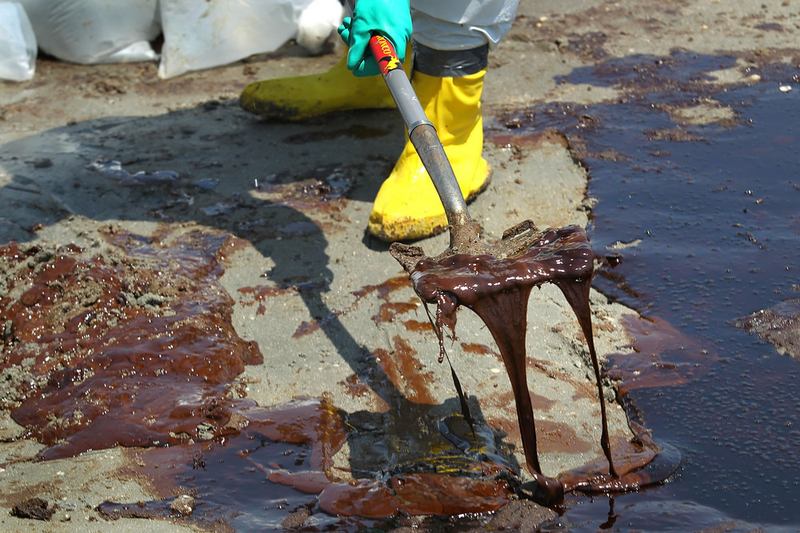 The nation's worst oil spill has reached the coast of Florida. The Associated Press reports tar balls washing ashore on several beaches along the panhandle today as President Obama arrived for his third visit since the Deepwater Horizon oil rig sank into the Gulf more than a month ago.
The president says he sees some progress, but it's still "too early to be optimistic."  Speaking in Louisiana today, he had some harsh words for BP, noting its recent spending on advertising: "I don't want them nickel-and-diming people down here," he said.
Late Thursday night, BP did manage to cap the leak in the main pipe, but crude continued to spew into the sea. Engineers are working to close several open vents in the cap throughout the day to contain the oil.
The AP reports that swimmers on Pensacola Beach rushed out of the water after spotting the oil this morning.  Brown pelicans were seen struggling in the waves, coated in the syrupy substance. Beaches along the Louisiana coast are stained a deep rust color as a result of the spreading spill. The AP quoted P.J. Hahn, the director of coastal zone management from Plaquemines Parish in Louisiana, who compared the scene to one of Biblical proportions: "In Revelations, it says the water will turn to blood. That's what it looks like out there - like the Gulf is bleeding."
UPDATE SINCE THIS STORY WAS FIRST POSTED: This story has been updated to include remarks President Obama made during his visit to Louisiana on Friday.