Obama Defends White House Reponse to Oil Spill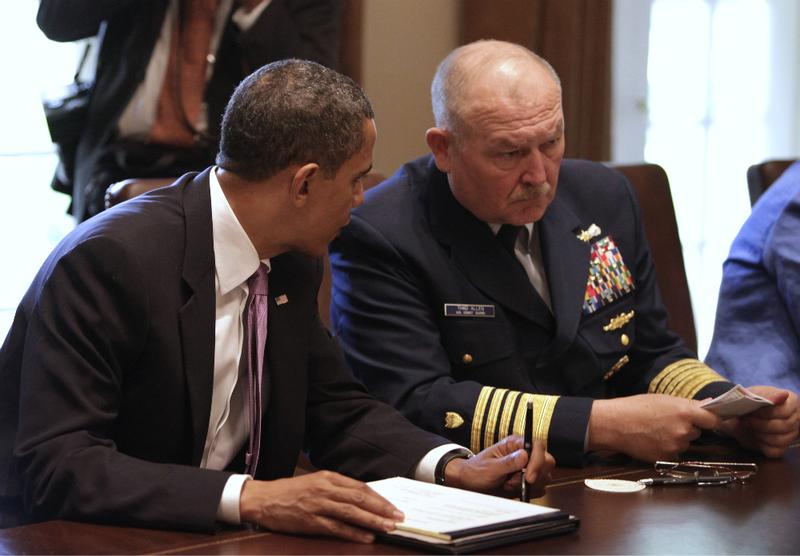 President Barack Obama is defending his administration's response to the Gulf oil spill.
The Associated Press reports that in an interview with NBC's "Today" show on Tuesday, the president said he has been talking to fisherman and experts since the oil began gushing into the Gulf on April 20. "I was down there a month ago before most of these talking heads were even paying attention to the Gulf," President Obama said.
BP has successfully set a containment cap over the leaks on the sunken Deepwater Horizon rig that is reportedly capturing more than 10,000 barrels of oil daily. But the oil will likely stick around for months, or even years.
"We're no longer dealing with a large, monolithic spill," Coast Guard Adm. Thad Allen said at a White House news conference on Monday. "We're dealing with an aggregation of hundreds or thousands of patches of oil that are going a lot of different directions."
Separately, the White House announced on Tuesday that it would press ahead with exploring deep water oil drilling off the East Coast. For decades, drilling has not been permitted in the Atlantic. But earlier this year, President Obama lifted an offshore drilling ban that permitted drilling up and down the East Coast. He reinstated the prohibition when oil began gushing into the Gulf in April.
New Jersey Governor Chris Christie has argued that the BP oil spill indicates that the industry has not yet proved offshore drilling is safe. "During the campaign I came out against offshore drilling," Governor Christie said. "This is why, before President Obama announced he was going to expand it, I reiterated my opposition to offshore drilling."