A Change at the Top for BP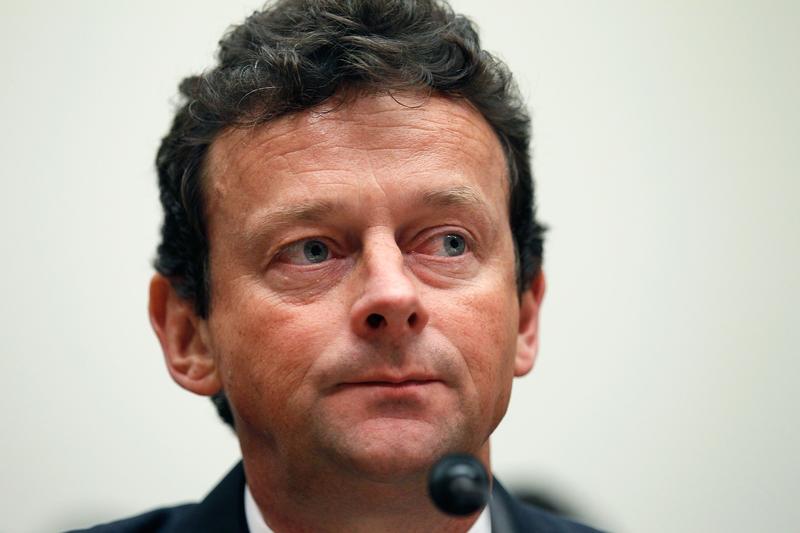 In an effort to boost its public image following a brutal hearing on Capitol Hill yesterday, BP chairman Carl-Henric Svanberg has announced the company is handing over the daily operations of supervising the gulf oil spill to Managing Director Robert Dudley.
Svanberg first announced the company would be transferring that responsibility from CEO Tony Hayward to Dudley during an interview with Sky News today, according to the Associated Press.
Yesterday, Hayward was questioned by lawmakers for several hours on events leading up to the nation's worst oil disaster, as well as BP's efforts to clean up the spill and compensate its victims.
The hearing was not without controversy, and questioning became tense at several points. Democratic Congressman Henry Waxman rebuked Hayward for claiming he had no role in selecting the well design for the Deepwater Horizon oil rig. According to the AP, lawmakers are trying to determine whether BP knowingly selected a more dangerous design to save money.
And in remarks he later recanted, Republican Congressman Joe Barton apologized to Hayward, calling Wednesday's agreement to establish a victims compensation fund a "shakedown" of BP. As the New York Times reports, Barton's actions drew the ire of Democrats and Republicans alike, and he later "apologized for his apology."
For his own part, Hayward expressed regret over the spill, issuing his own apology for the disaster and vowing his company will do all it can to clean up the gulf coast and repay victims. Hayward acknowledged that BP still doesn't have the answers to important questions about the spill - including how it could happen and how damaging it will ultimately be to the environment - but he says the company is mobilizing all of its resources to stop it.
Earlier this week, BP announced it would establish a $20 billion fund to help repay claims filed by victims. But according to the House Judiciary Committee, BP has been slow to follow up on those claims. Today, the committee reported that BP did not even begin compensating victims until two weeks after the spill began; and, since then, the company has only paid less than 12 percent of the claims, or $71 million out of some $600 million, according to the committee report.