After Financial Reform, G-20 Begins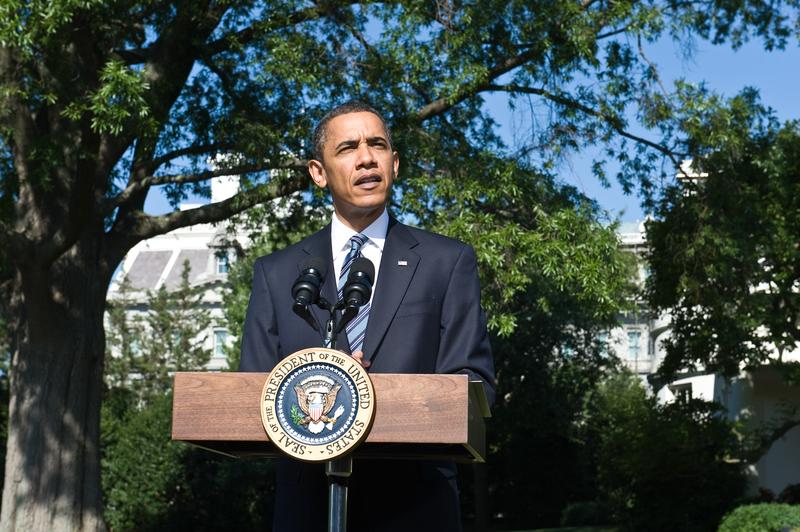 After months of negotiations, House and Senate lawmakers announced they have reached a consensus on financial reform legislation. The Associated Press reports lawmakers negotiated well into the night before sealing the deal on an agreement early this morning.
Speaking from the White House prior to leaving for this weekend's G20 summit in Toronto, Canada, President Barack Obama hailed the agreement as a major step forward in the nation's economic recovery.

"We are poised to pass the toughest financial reforms since the ones we created in the aftermath of the Great Depression," Obama said, adding that the reform legislation will create greater economic oversight and transparency.

The president says the new rules are designed to crack down on credit card and mortgage companies that try to dupe consumers with hidden fees and predatory lending. He says he bill would create the nation's toughest consumer protections, and a comprehensive, independent agency to enforce them.

Obama said the reform legislation included 90 percent of the proposals he made to strengthen the nation's economy several months ago, including measures to hold Wall Street accountable and prevent the nation's big banks from engaging in risky trading. According to the AP, lawmakers hope to solidify the legislation and enact it by July 4.

Financial regulation and reform are expected to be among the major topics at the G20 summit. "This weekend, in Toronto, I hope we can build on this progress by coordinating our efforts to promote economic growth, to pursue financial reform, and to strengthen the global economy," Obama said.