G-20 Leaders Vow to Reduce Debt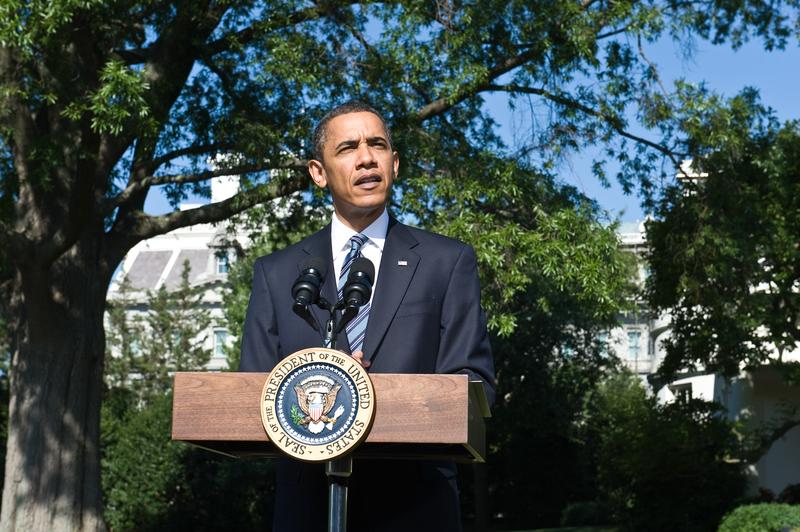 Leaders of the world'd 20 largest economies pledged to slash budget deficits in half by 2013 and balance their budgets by 2015, even while they downplayed national differences in their fiscal strategies.
As the weekend summit in Toronot drew to a close on Sunday, the Group of 20 acknowledged the need to reduce spending programs carefully, in order to prevent setbacks in the still fragile global recovery.
President Barack Obama and Treasury Secretary Timothy F. Geithner have advocated a measured approach to debt reduction that would not halt economic growth and lead to a double-dip recession, the New York Times reports. The U.S. has pushed European countries to invest in their economies with stimulus packages. Germany and many other European nations have made budget cuts a priority to avoid a repeat of Greece's near-bankruptcy and subsequent bailout.
For the United States and most of the other nations, that would be a remarkable turnaround from the past two years. The deficit has soared as government's boosted spending and cut taxes in an effort to keep the 2007-2009 Great Recession from becoming a repeat of the Great Depression of the 1930s.
The U.S. deficit hit an astonishing $1.42 trillion last year, the highest in history, the Associated Press reports, and analysts think it will show only a slight improvement to $1.3 trillion this year. In Obama's projections, the deficit will never fall below $707 billion over the next decade.
In order to get the U.S., Japan, India and other countries on board with the proposal, the timetable was set as an expectation, rather than a firm deadline.
The Group also endorsed stabilizing the ratio of public debt to gross domestic product by 2016. The decision boosted European markets on Monday, breaking a four-day run of losses.
Banks got a reprieve from international financial regulations. As the New York Times reports, the world's biggest economies have been developing rules that would require banks to hold more capital and be better equipped to absorb losses when financial conditions sour. 
The rules are to be finished at the next G-20 leaders' summit talks, in Seoul, South Korea, in November. But it could be years before they take effect.
The meeting took place admid mass protests in Toronto, in which several hundreds of people were arrested and police fought large-scale rioting outside the security zone.