10 Arrested in Alleged Russian Spy Ring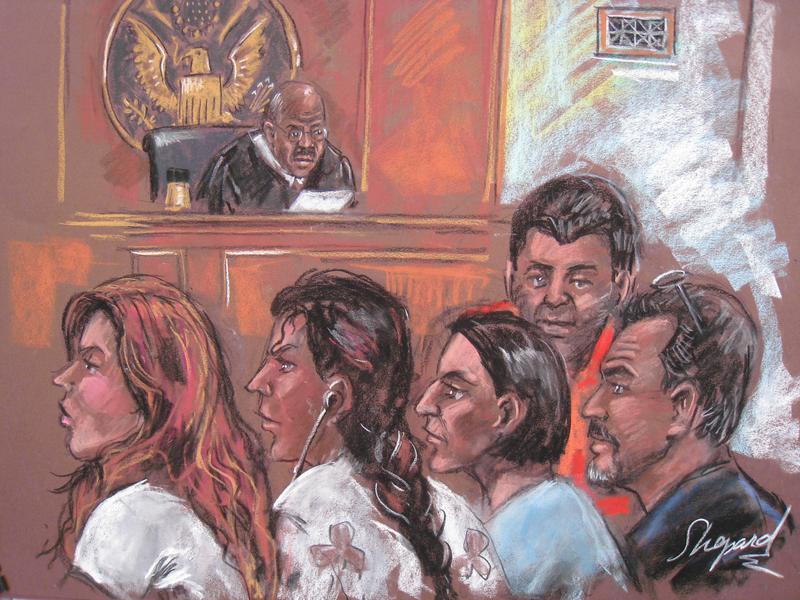 The FBI has arrested 10 people in Yonkers, Boston and northern Virginia the agency claims are secret Russian agents and an eleventh alleged spy was arrested overseas later today. 
The Justice Department said eight of 10 were arrested Sunday for allegedly carrying out long-term, assignments in the United States on behalf of Russia. "Two others were arrested for allegedly participating in the same Russian intelligence program within the United States," the Justice Department release stated.   Their job, according to the court papers in the case, was "to search and develop ties in policymaking circles" in the United States. 
Authorities say Christopher Metsos, the eleventh alleged spy arrested today at an airport in Cyprus while trying to fly to Budapest, is believed to have provided money to this alleged ring of spies.
Each of the 10 was charged with conspiracy to act as an agent of a foreign government, which carries a maximum penalty of five years in prison on conviction. Federal law prohibits individuals from acting as agents of foreign governments within the United States without notifying the U.S. attorney general. The cases have been filed in U.S. District Court for the southern district of New York. Nine of the defendants were also charged with conspiracy to commit money laundering. That offence carries a maximum 20 years in prison on conviction.
FBI agents arrested the defendants known as Richard Murphy and Cynthia Murphy at their home in Montclair, N.J. Masquerading as a married couple - even having children - was supposed to deepen the disguise. The "Murphys" and three other alleged spies were taken to federal court in Manhattan - Vicky Pelaez and a defendant known as "Juan Lazaro," who were arrested at their residence in Yonkers, N.Y., and Anna Chapman, who was arrested in Manhattan.  Pelaez is a controversial columnist for the El Diario-La Prensa, the Manhattan-based Spanish language newspaper.  Her husband, Lazaro is a professor at Baruch College.
Some of the suspicious activity involved interactions with known Russian agents using what some have described as "Cold War" like techniques - writing reports in invisible ink, sending messages via encrypted Morse code and short-wave radio, and holding secret meetings in Central Park, Fort Greene Park, coffee shops and restaurants. However, use of "high-tech" computer transfers was also observed in the multi-year sting.
Russia's Foreign Ministry called the arrest of 10 alleged Russian spies in the United States a throwback to the Cold War. In a statement Tuesday to the Associated Press, the Ministry called the U.S. actions unfounded and said they pursued "unseemly" goals. It voiced regret that the arrests came even though President Barack Obama has moved to "reset" U.S. relations wth Russia. Obama had a positivie bilateral meeting with Russians President Dmitry Medvedev last week in the run-up to the G-20 summit, in which the two ate hamburgers at an impromptu lunch in Washington.
Russian Foreign Ministry spokesman Igor Lyakin-Frolov told The Associated Press that the information given by U.S. authorities looks "contradictory." The main Russian spy agency, the Foreign Intelligence Service, known by its Russian acronym SVR, refused to comment to the AP on the arrests.  
THIS ARTICLE HAS BEEN UPDATED TO REFLECT TODAY'S NEWS:  An eleventh alleged spy was arrested today in Cyprus.