Senate Questions Kagan in 2nd Day of Hearings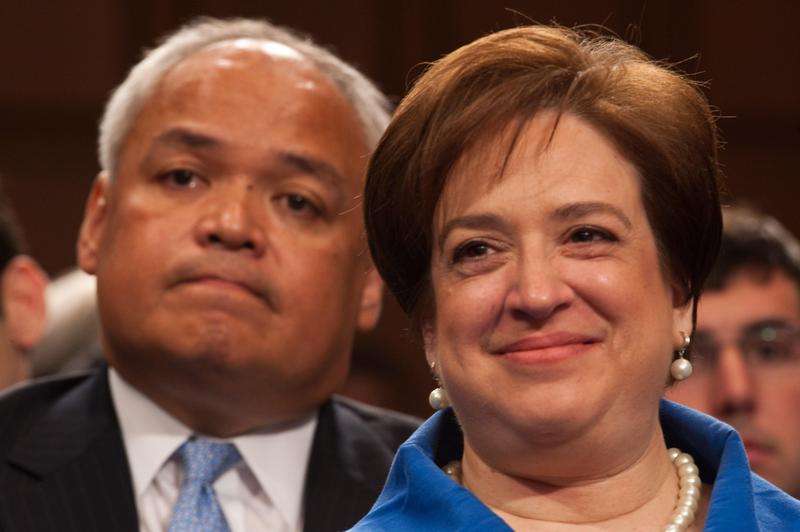 After many hours, Elena Kagan's second day of confirmation hearings for her nomination to the Supreme Court came to a close, just after 7:00 Tuesday night.
She received praise from some Senators and harsh critcism from others.  One of the days sharpest exchanges came when Kagan defended her approach to military recruiting while dean of Harvard law school -- a contentious point for many Republicans.  Senator Jeff Sessions of Alabama, the Judiciary Committee's ranking Republican, got right to the point this morning saying, "I know you were an outspoken leader against the military policy.  I know you acted without legal authority to reverse Harvard's policy and deny those military equal access to campus until you were threatened by the United States government of loss of federal funds," the Associated Press reports.   In response, Kagan argued the military's "don't ask, don't tell" policy was in violation of the school's nondiscrimination policy; her reason for briefly barring military recruiters from the school's career service centers.  

It's unusual for Supreme Court nominees to comment on recent rulings, the Washington Post reports, but Kagan did so when asked about her Supreme Court case as Solicitor General for campaign finance limits on corporations.  The case was struck down last winter by the high court, 5-4.  Kagan said she still believes there is a good legal case for limiting corporate spending in elections.  

According to the AP, Kagan said none of her work arguing the government's cases before the Supreme Court should be interpreted as reflecting her own positions.  "I want to make a clear distinction between my views as an advocate and any views I might have as a judge," Kagan said.  

The Solicitor General stayed calm during the questioning and was even funny at times, evoking laughter from the panel and audience.  

If Kagan is confirmed, she would be the 112th Supreme Court Justice and the third woman to serve on the high court.  The confirmation hearings convene again at 9:00 Wednesday morning.
To listen to a live audio stream of the hearings, click on Special Programs in WQXR's audio player in the upper righthand corner of your screen.
To watch live coverage of the hearings, got to the WNYC webpage here.
For more WQXR coverage of Elena Kagan's Supreme Court nomination and hearings, click here and here.