Paterson on the Budget, His Trip To D.C., and How He Will Sign 6,900 Vetoes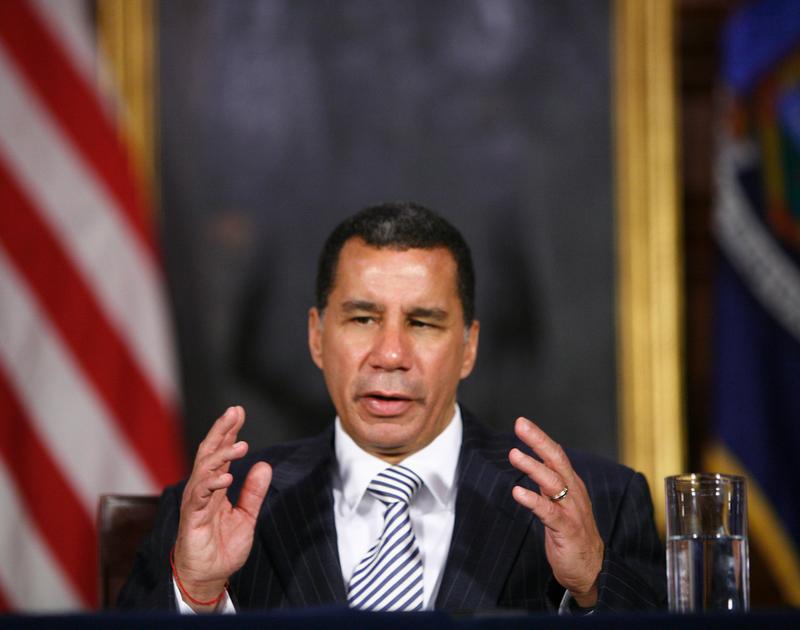 New York Governor David Paterson sat down with WNYC's Karen DeWitt to discuss the state's delayed budget, his lobbying trip to Washington and how he expects to actually sign 6,900 vetoes of the legislature's proposed member items.
The governor says he hasn't started signing the 6,900 vetoes. "But I think if I start signing them on Wednesday, I should be done by the time I leave office," Paterson says. "Sixty-nine hundred signatures, and stamping 6,900 vetoes is quite imposing, so I'm going to get started tomorrow."
Paterson is also heading to Washington D.C. Wednesday to advocate for FMAP (Federal Medical Assistance Percentages), because he says that legislation is now in doubt, and legislators in Albany had assumed it would pass when they put together their budget. He says 29 other states did this as well.
Paterson says the state should have received $1 billion, but may not and has not made contingency plans.
"Only New York has major leaders in the state walking around saying that we shouldn't address the Medicaid issue now because it would influence the conversation in Washington D.C., which is just wrong," Paterson says. "It's an election year, it's a tough choice, cutting an additional billion dollars on top of the original -- it's not an addition to $9.2 billion of deficit it's just that we listed it, so now it makes the deficit $10.2 billion."
Paterson likens the legislature refusing to pass his budget and its contingency plans to people who pretend their utilities bill don't have to be paid and then they wind up having their utilities cut off.
The governor says he was't planning on vetoeing their member items, but did it because they didn't address the Medicaid issue. The budget the legislature did pass, he says, is already $400,000,000 to $500,000,000 in arrears.
Does the governor feel he is gaining momentum, free from burden of reelection?
He says he just wants the next governor to feel like he "didn't kick the can down the road or walk away from problems and drop them at the doorstep of the next governor."
As far as a Senate run in 2012, Paterson says: "I'd like to do something different that helps poeple, that would be a new challenge."
And what did his "sleep with the flies" comment mean? "You have to be a pretty disreputable person to be voted out of office in Albany."
Listen to the full interview here: