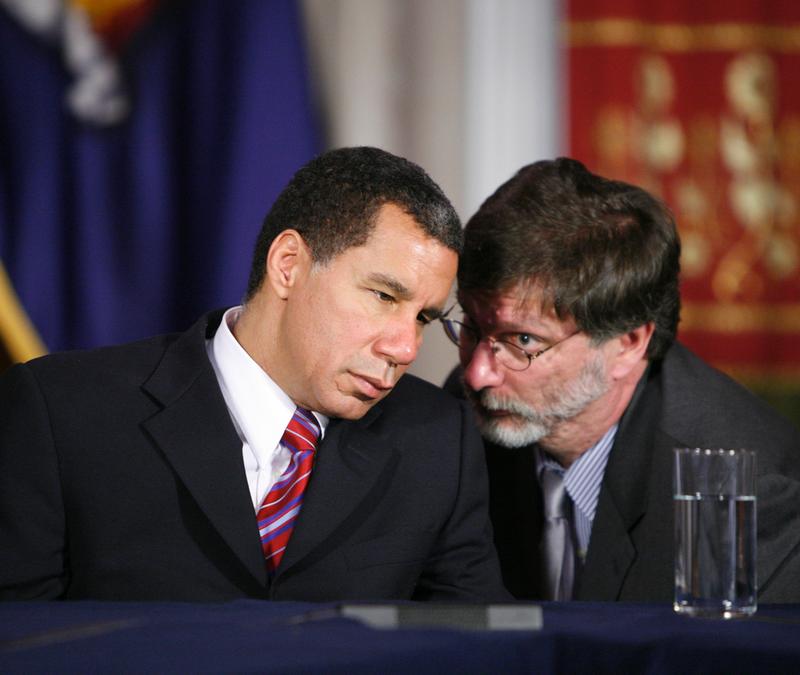 Hours before the state's final budget bill was to be voted on, New York's Senate has shelved it until after the July 4th holiday.
Senate Democratic leader John Sampson denied that he pulled the budget bill because it faced defeat by Democrats demanding action on allowing public universities in their districts to set their own higher tuition rates.
Sampson says he's postponing the bill because he now agrees with Governor David Paterson that the state needs a contingency plan in case $1 billion in Medicaid funding never comes from Washington.

But Sampson wouldn't say why he was suspending the final budget vote now, after ignoring Paterson's earlier calls for a Medicaid contingency plan, a public universities plan, and a property tax cap. He named each of those items as issues he plans to negotiate with Paterson and Assembly Speaker Sheldon Silver before the budget action resumes.

Meanwhile, Silver says he has his own proposal on the Medicaid contingency. And he says U.S. Senator Chuck Schumer told him today evening there's "a good chance," though no guarantee, New York will get that federal money.