Expansion of NYS 'Loft Law' Has Implications for Artists, Industry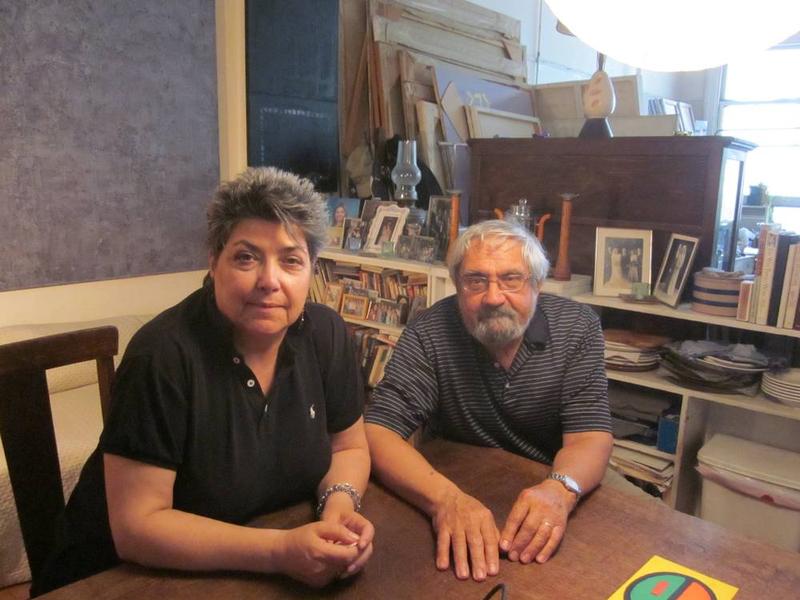 Artist Rob Swainston knows what it's like to face eviction.
For almost 13 years, he has been living illegally in a loft apartment on the 10th floor of an old pasta factory in Williamsburg, Brooklyn. Even though about 200 people live in the towering waterfront building at 475 Kent Avenue, the owner does not have a certificate of occupancy and the residents have commercial leases.
"We're not supposed to live here," says Swainston. "Technically, the buildings department could throw us out for a violation. Technically, the owner of the building, who's been complicit with us the whole time, could just say 'I didn't know anyone was living there. Kick them out."
For years, artists in search of cheap rents and large studios have converted the city's abandoned industrial spaces into live/work lofts, sometimes transforming gritty neighborhoods into desirable ones in the process. The artists, though, often live with a constant threat of eviction from their illegally converted units. Swainston and his neighbors were, in fact, kicked out two years ago, on one of the coldest nights of the year -- but they may not have to worry about surprise evictions any longer.
Last week, Albany passed an expanded version of the so-called "Loft Law," extending protections like rent stabilization to tenants living in thousands of illegally converted units from Lower Manhattan to the Bronx. The legislation, signed by Gov. David Paterson, protects tenants who have been living in illegally converted lofts for at least 12 consecutive months from 2008 to 2009.
The bill also makes permanent the city's 1982 "Loft Law," which was enacted to protect a different generation of illegal loft dwellers, like Jean and Stephen Grillo. 
The Grillos moved into their Duane Street loft in TriBeCa almost 40 years ago. As illegal tenants, they lived for years without garbage pickup or regular mail service.
"I remember the heat in the winter would go off at 5 o'clock on Friday and come back Monday morning, so we literally had no heat on the weekend," Jean Grillo recalls. 
In 1982, when their landlord tried to raise the rent to almost ten times what they had been paying, the couple hired an attorney who told them about the Loft Law. Fourteen years later, in 1996, they finally got a legal certificate of occupancy for their loft. 
Brooklyn College professor Sharon Zukin studied the connection between art and real estate for her book Loft Living. She says that times have changed since the original loft law was passed in the 80's, and manufacturing now has an even more tenuous position in the city's economy. That can put an added premium on loft space.
"Considering [loft dwellers] as tenants was great," Zukin says. "But considering loft dwellers as replacements for manufacturing was not so great. It's a very conflicted picture that we get of the stranglehold on manufacturing that artists' use of space imposes. We really need the space for these jobs and the space is just disappearing."
Industrial space is disappearing rapidly where illegal conversions have sprung up, according to Sarah Crean, deputy director of the New York Industrial Retention Network, an advocacy group for the manufacturing sector. She says there are huge incentives for owners to convert their buildings to residential housing.
"It just comes down to money," Crean says. "It's extracting the greatest profit from every inch of square footage. A manufacturer cannot pay on a per-square-foot basis what a housing developer or a luxury developer can pay."
But Rob Swainston says it's artists like him who have made neighborhoods attractive for luxury developers in the first place. Swainston says that when he arrived in Williamsburg 13 years ago, there was very little industry left. 
"There was very little in this building and most of it was abandoned and most of the windows were broken. It was a lot of work to get it up and running and make it habitable," he says.
Jean Grillo says that it also took a lot of work and activism to become a legal tenant of her loft in TriBeCa. And she couldn't be happier that the Loft Law will be expanded to cover a new generation of young artists.
"We can't be the last pioneers," Grillo says. "You've got to have new blood coming in after us. One of the things I was most fearful of was that we were going to do all of this work and be the last people to take advantage of [the Loft Law] and not have others benefit from what we endured. That would have made it a hollow victory. Now others are going to benefit and that makes it worthwhile."