Appellate Ct. Rules City Can't Close 19 Schools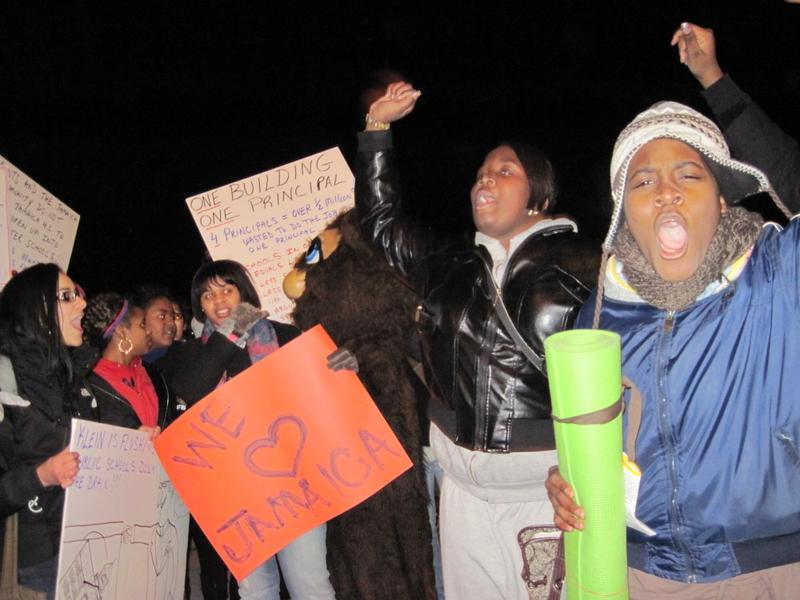 The city has lost its appeal of a court ruling that prevented it from closing 19 failing schools.
An appellate panel sided with the lower court's decision finding the city didn't give enough details on how closing the schools would affect their communities. The appellate court's decision says city officials abused their discretion by "limiting the information they provided to the obvious," and saying only that the students would be accommodated at other schools. It says state law required more details and public hearings.
"While the statute does not specify the information that an [Environmental Impact Statement] should include to portray the impact of a proposed phase-out on the community or the students, respondents do not discharge their obligation by providing nothing more than boilerplate information about seat availability," the five-member panel wrote in its unanimous decision.
The case was brought by the teachers' union and the NAACP after the Panel for Educational Policy voted in January to phase out the troubled schools following an all-night public hearing. After a lower court ruled in their favor in March, the city was forced to allow new incoming students at each of the schools. The situation created a lot of confusion for eighth graders, in particular, who were applying to high schools previously slated for phaseout.
Mayor Michael Bloomberg criticized the ruling while at a press conference on fireworks safety. "What it means is that there's a whole bunch of kids that at least for one year will get a terrible education they'll probably never recover from," he said.
United Federation of Teachers president Michael Mulgrew noted that six judges, including the appellate panel, have now ruled against the city. "Rather than trashing the decisions of the judiciary, the mayor should be focusing on ways he and Chancellor Klein can support the students and staff of the schools that have been 'failing' under their watch," he said, in a statement. The city's law department said it was "profoundly disappointed" and is exploring its options.
But Schools Chancellor Joel Klein said his education department "will follow the court's decision and make sure that we meet those requirements in the future." He added that he'll continue to work, in accordance with the law, "to close schools that are failing our students and replace them with small schools, which have been proven to be more effective." The chancellor had wanted to replace some of the 19 schools with small new schools, and he's repeatedly noted that small schools have higher graduation rates than average.
Eight of the 19 schools are slated to receive federal school improvement grants, which require the city to either "transform" them by replacing their principals; close them; or replace them with small schools or charters while keeping no more than 50 percent of their teachers. There are 34 schools receiving these federal grants and the city has already chosen 11 for the "transformation" model, arguing that they're the only ones with the potential to succeed.
Here is a list of the 19 schools that will stay open this fall because of the court decisions:
Bronx: Christopher Columbus High School Frederick Douglass Academy III's middle school Global Enterprise High School Monroe Academy for Business/Law New Day Academy School for Community Research and Learning
Brooklyn: Metropolitan Corporate Academy Middle School for Academic and Social Excellence Paul Robeson High School P.S.-IS 332 William H. Maxwell CTE High School
Manhattan: Academy of Collaborative Education Academy of Environmental Science Choir Academy of Harlem KAPPA II Norman Thomas High School
Queens: Beach Channel High School Jamaica High School School of Business, Computer Applications and Entrepreneurship
Read about the protests last January.
Listen to Beth Fertig explaining how the Panel for Education voted to close the 19 schools in January.
Read WNYC's previous coverage of P.S. 332, as they rallied to save their school from closure.