Mexican Gang Activity Lowers Voter Turnout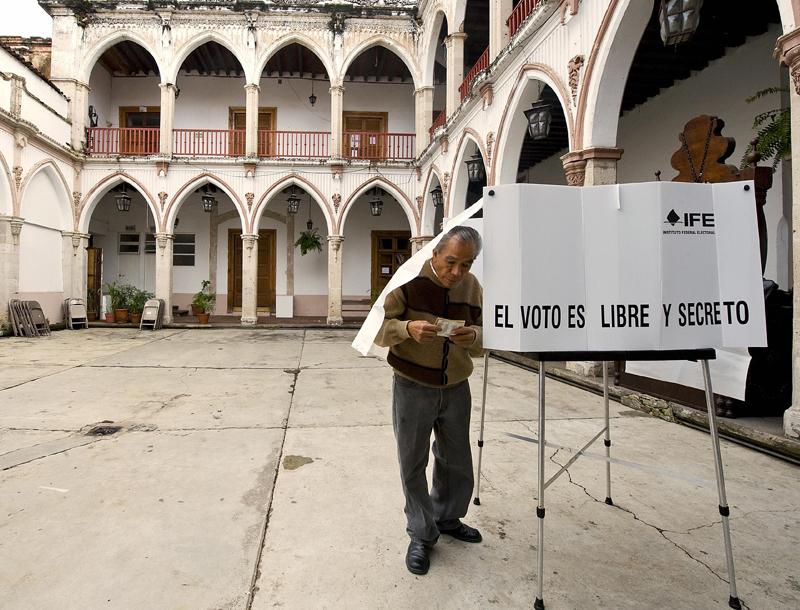 Few voters turned out to vote for hundreds of mayoral and local deputy candidates on Sunday during Mexico's midterm elections. Analysts attribute the low turnout to drug cartel voter intimidation. Gangs allegedly hung four bodies from bridges in Mexico City ahead of the elections.
The Associated Press reports that only a third of voters in Mexico's violent Chihuahua state cast their ballots. Less than 40 percent of residents voted in Tamaulipas, the border state where gubernatorial candidate Rodolfo Torre was killed one week ago today. Many election workers also resigned.
Early poll results show that an alliance between President Felipe Calderon's National Action Party (PAN) and the leftist Democratic Revolution Party successfully won seats in Oaxaca, Puebla and Sinaloa. The seats were previously held by the Institutional Revolutionary Party (PRI) for more than 80 years.
Nevertheless, the PRI still held onto nine governorship seats. "The PRI is the prime political force in the country. It's indisputable," said the party's national chairwoman, Beatriz Paredes, according to The New York Times. The PRI governed Mexico for 71 years before Calderon's PAN took over in 2006.