Government Sues AZ Over Immigration Law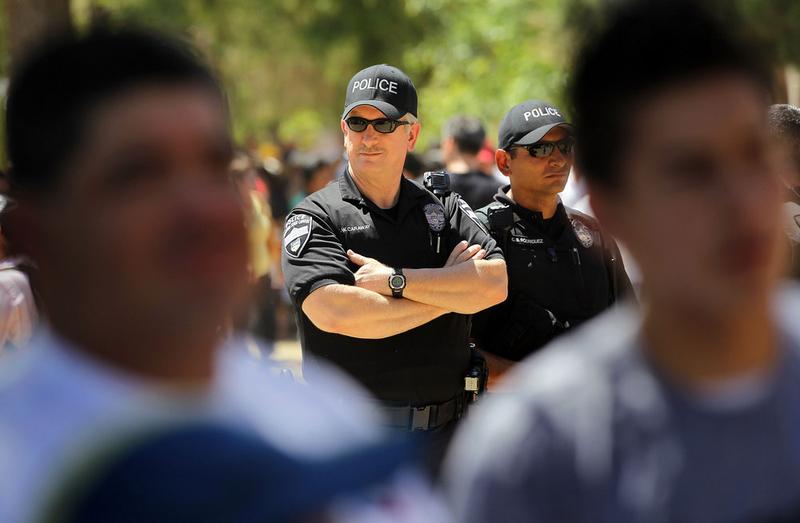 The Justice Department filed a suit Tuesday against Arizona, charging that the state's new immigration law is unconstitutional.
The government is requesting a preliminary injunction to stop the legislation from taking effect.
The lawsuit will argue that Arizona's new measure requiring state and local police to question and potentially arrest people they suspect of being illegal immigrants usurps federal authority to enforce immigration law.
The case focuses heavily on the legal argument called pre-emption - an issue that has been around since the Founding Fathers declared that the laws of the United States "shall be the supreme Law of the land." The Obama administration's reliance on the pre-emption argument in the Arizona case marks the latest chapter in its use of this legal tool.
The chief sponsor of Arizona's new anti-illegal-immigrant law has denounced the lawsuit. Republican State Senator Russell Pearce says it's clear that the administration doesn't want immigration laws enforced.
Arizona's Governor Jan Brewer says her state is "under attack in federal court from President Obama and his Department of Justice." According to a report by the Associated Press, Brewer predicted the law will survive the challenge and called today's filing "nothing more than a massive waste of taxpayer funds."
Mexico, on the other hand, is welcoming the decision to fight a law that it says"affects the civil and human rights of thousands of Mexicans."