Latest Fix in the Gulf Could Cap Oil Spill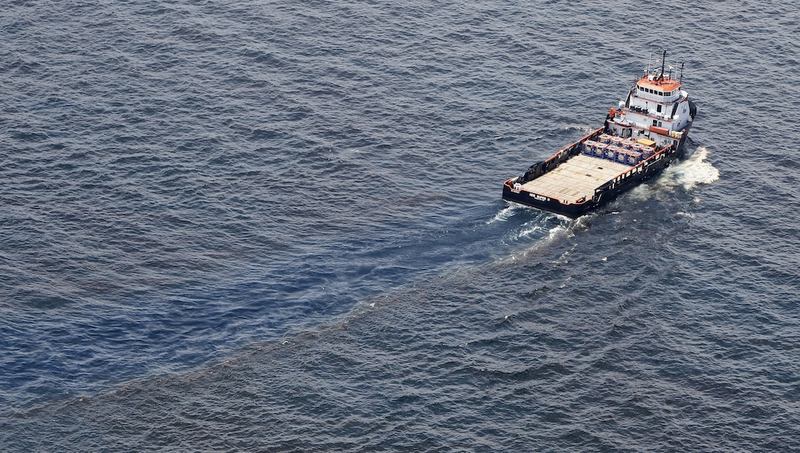 Coast Guard Admiral Thad Allen says the latest fix to stop the oil gushing into the Gulf of Mexico could temporarily increase the amount of oil spilling into the water; but, if this weekend's plan works, the spill could be contained in just a few days, according to the Associated Press.
The latest plan includes replacing a cap over the gushing well. The AP reports that while the new cap would provide a better seal, it could still take several days to remove the old cap and position the new one.
During a press conference on Friday, Allen said clean up crews will also connect a new boat, the Helix Producer, to begin collecting more oil from the spill site. He estimates the Helix will be able to draw approximately 20,000 barrels a day from the water. Allen also said BP is working on two relief wells to permanently close the well, and that work on the wells is slated for completion in mid-August.
In a posting on its website on Monday, BP reported it had spent a total of $3.12 billion responding to the nation's worst oil disaster, including the cost of paying out more than 47,000 claims.
Meanwhile, the Obama administration was dealt a blow this week. On Thursday, a three-judge panel in New Orleans, Louisiana upheld a ruling against the government's six-month moratorium on deepwater drilling, siding with oil companies who claimed the ban would hurt their business, according to the New York Times.
But the government appears poised to continue the fight; according to the Times, the Interior Department is planning to propose new moratoriums to regulate offshore drilling as it continues to study the safety of the process.