2010 Holiday Gift Guide
Tuesday, November 23, 2010
To minimize the pain of holiday shopping, we've simplified your search and found something for every classical music fan on your list, and at every price point.
Under $25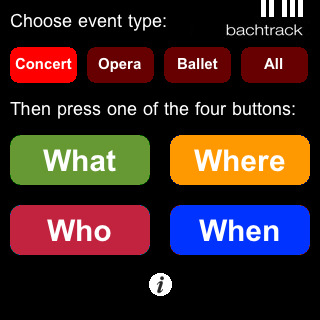 Bachtrack iPhone app
Find live performances of operas, ballets, and classical music concerts by composer, performer, date, or location.
FREE (Available from iTunes)
Hear a WQXR Arts File report about rising ticket prices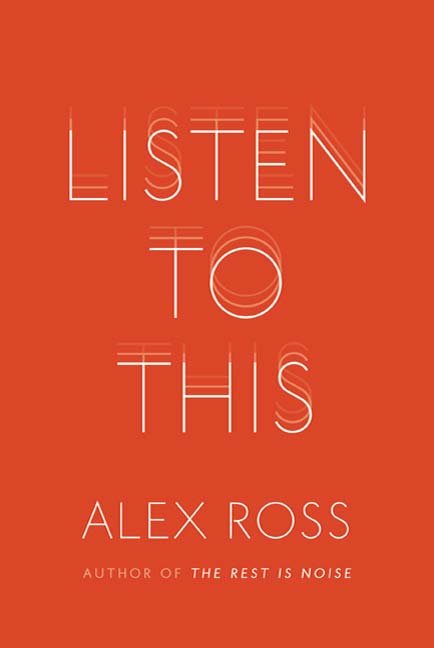 Listen To This by Alex Ross (Farrar, Straus and Giroux)
The New Yorker classical music critic offers a series of thought-provoking essays on Mozart, Brahms and Verdi as well as Radiohead and Dylan.
$17.82 (Available at Amazon)
Check out our Top Five Classical Music Summer Reads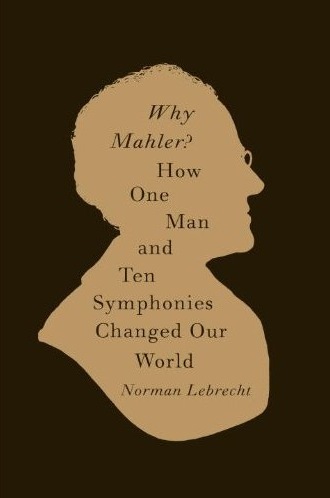 Why Mahler? by Norman Lebrecht (Pantheon)
Norman Lebrecht, the opinionated British arts critic and commentator, argues that Mahler was at the center of a deep cultural shift in this lively examination of Mahler's works.
$18.45 (Available at Amazon)
More on WQXR's Gustav Mahler Reading List

The Ninth: Beethoven and the World in 1824 by Harvey Sachs (Deckle Edge)
The New York writer and historian Harvey Sachs explores the role of high culture in civilization by focusing on Beethoven and his Symphony No. 9, the first symphony to include voices, in comparison to the innovative Romantics of his day.
$17.16 (Available at Amazon)
Beethoven's Symphony No. 9 topped last year's Classical Countdown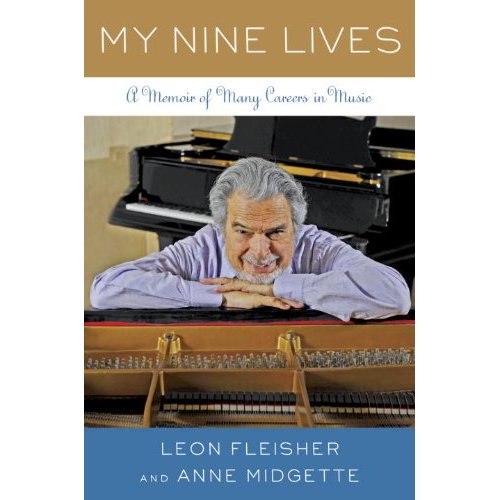 My Nine Lives: A Memoir of Many Careers in Music by Leon Fleisher and Anne Midgette
The celebrated pianist describes his early success, his studies under Rubenstein, and the loss of his right hand to focal dystonia in this chronicle of his career, which includes studies of his favorite pieces.
$17.16 (Available from Amazon)
See Leon Fleisher perform live in WQXR's The Greene Space on December 12

Transistor AM/FM Radio and Speaker
Listen to WQXR on the go with your headphones or from the built-in speaker on this retro-style transistor radio.
$18.00 (Available from Urban Outfitters)
Find out what to listen to when you're on the go in our Marathon Music guide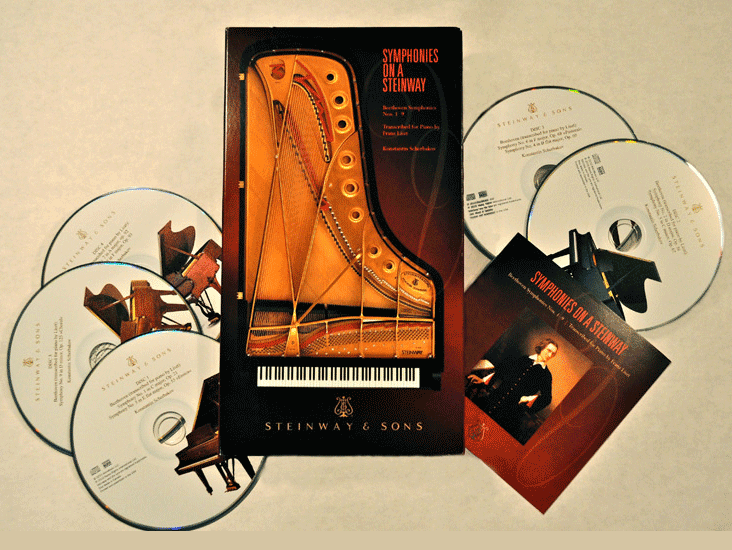 Symphonies On A Steinway / Konstantin Scherbakov
Russian pianist Konstantin Scherbakov performs Beethoven's symphonies, arranged for solo piano by Franz Liszt.
$24.99 (Available from Arkiv Music)
Listeners' favorite Beethoven stories on the WQXR blog
$25-$100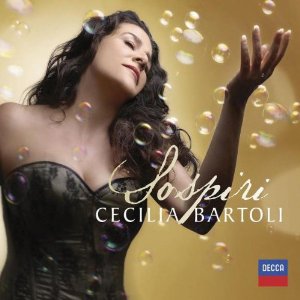 Cecilia Bartoli – Sospiri
Mezzo-soprano Cecilia Bartoli often avoids the limelight, but you can revel in her lush voice and varied tastes on this "best of" recording.
$25.99 (Available from Arkiv Music)
Read more in WQXR's Album of the Week feature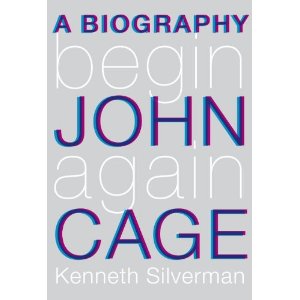 Begin Again: A Biography of John Cage by Kenneth Silverman
This well-researched portrait humanizes this American pioneer of electronic and avant-garde music, best know for his piece 4'33''.
$26.40 (Available from Amazon)
See who was thankful for John Cage's music as part of our Gratitude Project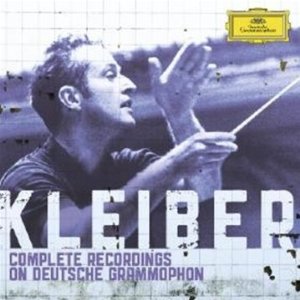 Carlos Kleiber - Complete Recordings On Deutsche Grammophon [12 CDs]
The meticulous conductor Carlos Kleiber leads the great orchestras of Germany and Austria through works by Beethoven, Schubert, and others.
$54.99 (Available from Arkiv Music)
Find out why conductor Paavo Järvi admires Carlos Kleiber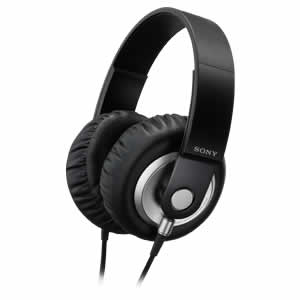 Sony MDR-XB500 Extra Bass Headphones
The large cushions cover your ears to improve acoustic performance, particularly at ultra-low frequencies.
$56.91 (Available from J&R)
On the WQXR blog: Discover scary music to play through your new headphones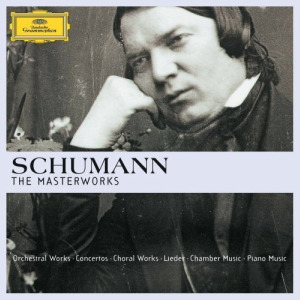 Schumann - The Masterworks [35 CDs]
To celebrate Schumann's 200th birthday this year, Deutsche Grammophon and Decca included every major work and a number of rarities in this collection.
$89.99 (Available from Arkiv Music)
Read more in WQXR's Album of the Week feature


Lincoln Center Gift Certificate
Gift certificates are accepted by all of the concert halls, theaters, shops and restaurants on the Lincoln Center campus and may be applied towards the purchase of a membership.
$50+ (Available from Lincoln Center)
Where to get reasonably priced meals near Lincoln Center
$100-$200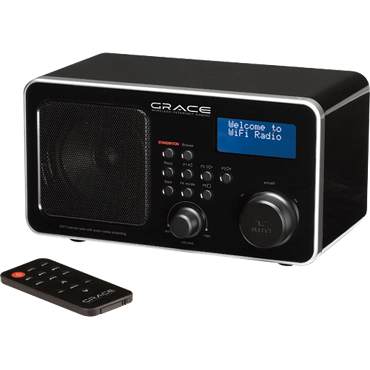 Grace Digital GDI-IR2000 Wi-Fi Internet Clock Radio with Remote Control
Wirelessly stream WQXR over your broadband internet connection using this stand-alone radio. Remote control included.
$129.88 (Available from J&R)
How to tune in to WQXR from traditional radios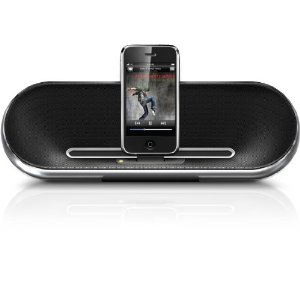 Philips Fidelio DS7550 Portable Speaker Dock
These light-weight speakers with rechargable battery are ideal for travel. A free companion app for iPhone or iPod enhances functionality.
$129.95 (Available from the Apple Store)
Download WQXR's The Washington Report podcast to your iPhone or iPod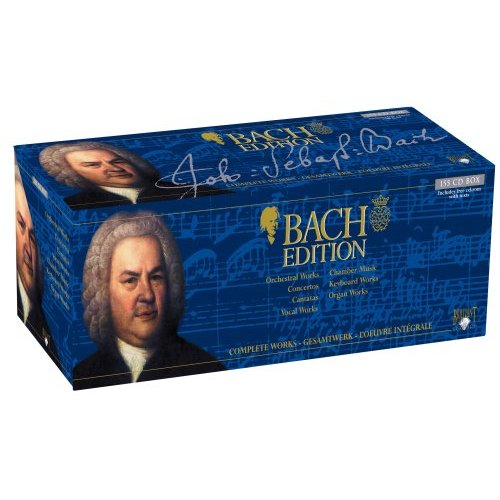 Bach Edition - Complete Works of J. S. Bach [+CD-ROM & DVD]
Bring home the works of Johann Sebastian Bach with this comprehensive set, featuring brand new recordings of the complete Cantatas.
$139.99 (Available from Arkiv Music)
Watch David Lang describe how Bach influenced his Little Match Girl Passion
Leonard Bernstein - The Symphony Edition [60-Disc Set]
Hear every piece Bernstein conducted with the New York Philharmonic in this limited-edition box set, including a companion book with essays by Klaus Geitel and Wolfgang Stähr. 
$149 (Available from Arkiv Music)
More about the new production of Bernstein's opera A Quiet Place

$200 and up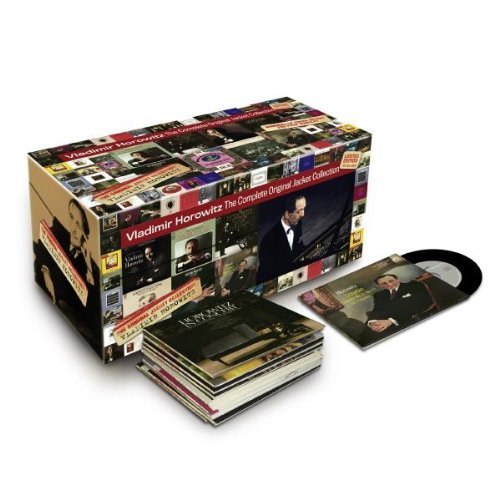 Vladimir Horowitz - Complete Original Jacket Collection
This vast collection amasses 70 CDs from one of the greatest pianists of the 20th century. Each CD is packaged in a scaled-down ­facsimile of the original sleeve. The set includes several previously unreleased recordings.
$279.99 (Available from Arkiv Music)
Read about Horowitz and other famed piano personalities
More in:
The WQXR e-newsletter. Show highlights, links to music news, on-demand concerts, events from The Greene Space and more.