Arizona Immigration Law Takes Effect Amid Protests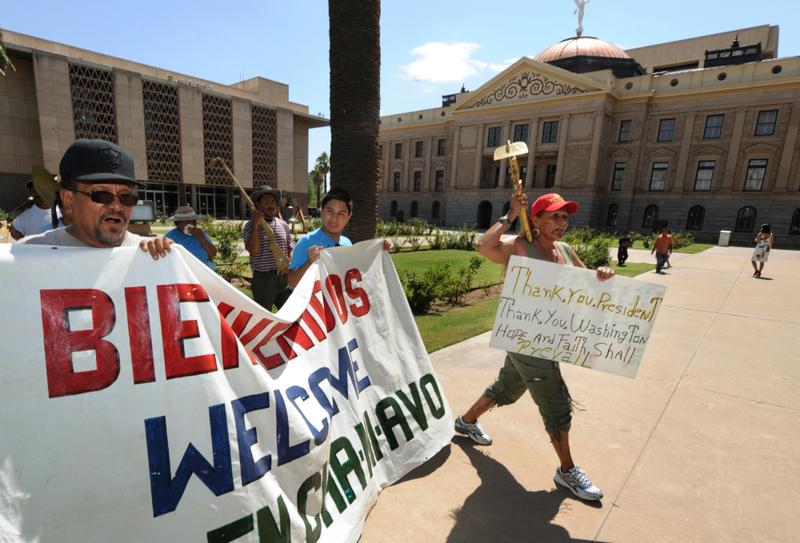 U.S. District Court Judge Susan Bolton has blocked several provisions of Arizona's controversial immigration law from taking effect on Thursday. The Associated Press reports that Arizona Gov. Jan Brewer, who called the judge's decision a "bump in the road" on Wednesday, has filed an appeal of the decision.

Judge Bolton blocked a section of the law that requires police to check the immigration status of people stopped for other crimes--one of the provisions most contested by opponents of the measure, according to The AP.
Bolton's ruling also bars the state from requiring immigrants to have their papers with them; but, as The AP reports, this is only a temporary hold until courts rule on whether the provision can go into effect at a later date.
The AP reports that dozens of protestors were arrested in Phoenix on Thursday.