Cholera Epidemic Feared in Pakistan Floods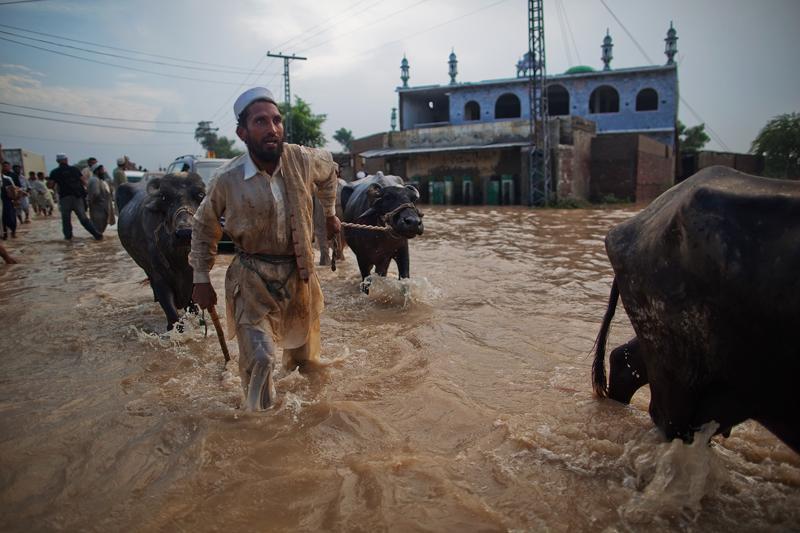 Medical teams were sent to northwest Pakistan on Monday to be on hand for a possible cholera epidemic triggered by the district's heavy monsoon rains. The floods have killed some 1,200 people and displaced 2 million from their homes.
"To avert the looming threat of spread of waterborne diseases, especially cholera, we have dispatched dozens of mobile medical teams in the affected districts," Sohail Altaf, the top medical official in Pakistan's Khyber-Pakhtoonkhwa district told The Associated Press. Cholera, which is a waterborne disease, could kill thousands of people if residents do not get sterile drinking water and if patients with the disease do not get treatment.
Military helicopters and boats are trying to rescue thousands of trapped residents. Thousands of rescue workers and some 30,000 troops have reportedly also been sent to Khyber-Pakhtoonkhwa, but The AP reports that residents say that the emergency assistance is insufficient.
"We have nothing, we are just depending on the mercy of God," Marjan Khan told The AP.

The United States and the United Nations pledged Sunday to give rescue boats, water filtration units, steel bridges, pre-packaged food and $10 million in emergency assistance to Pakistan.