9 Pilgrimages of Classical Music and Opera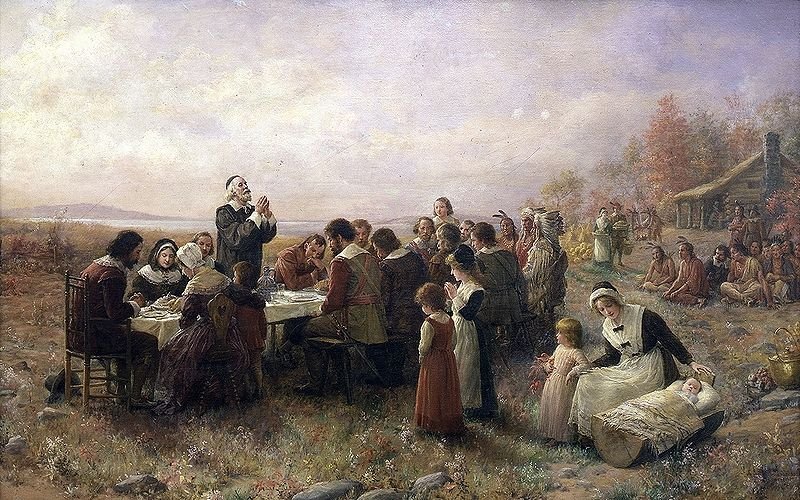 While the pilgrims who landed at Plymouth Rock are best known for inaugurating a turkey- and stuffing-laden feast, these voyagers are among the many religious travelers who are featured in song, opera, and symphony. In honor of Thanksgiving, here are nine classical works about pilgrims:
1. Tannhäuser
The most famous pilgrim's chorus in opera is introduced in the overture to Wagner's Tannhäuser, and resurfaces throughout the opera. The power of the music brings the eponymous hero to his knees in prayer, in act one, and it returns as Tannhäuser sets upon his own pilgrimage to Rome in an unsuccessful attempt to achieve salvation.
2. "Der Pilgrim"
Based on a text by Friedrich von Schiller, The Pilgrim, a late bit of lieder by Franz Schubert and tells of a young man's search for spiritual enlightenment. However, the pilgrimage is taken in vain, and the piece ends with the young man in despair and on the verge of nihilism.
3. Le Comte Ory
As one of the ruses in this delightful Rossini opera buffa, the lascivious count—who's first act disguise as a hermit was blown—arrives at his conquest's home in the second act dressed as a female pilgrim, sister Colette.
4. "Pilgrim Strangers"
Ned Rorem, a Quaker and avowed pacifist, took inspiration from Walt Whitman's "Specimen Days," the poet's account of serving as a male nurse during the Civil War, for this piece, written for six male voices. The title doesn't come from Whitman, but rather a hymn, "I'm a Pilgrim, I'm a Stranger," which is incorporated into the work.
5. Boris Godunov
As Modest Mussorgsky's opera opens, a crowd gathers at the Novodievichy Monastery, appealing to Boris Godunov to accept the title of Tsar. After Boris's reticence to assume the throne is made public, a group of pilgrims enter and sign a hymn to the glory of God. Perhaps their prayers for a new Tsar are answered—shortly thereafter Boris is crowned.
6. The Pilgrim's Progress
In the 1940s, British composer Ralph Vaughan Williams adapted this most famous John Bunyan text, The Pilgrim's Progress, into a grand opera. The work follows the Pilgrim as he makes his way towards Crescent City and salvation.
7. La Forza del Destino
If you didn't know better this Verdi's tragedy, which calls for a cast including a Native American character and a group of pilgrims, would immediately insinuate Thanksgiving themes. However, Don Alvaro, a son of a Spanish nobleman and Incan princess, wasn't a guest a Plymouth feast. Meanwhile, the group of pilgrims has a brief peaceable part, interrupting a second act call to join a war between Italy and Germany.
8. "The Pilgrimage"
The great American baritone, Norman Treigle premiered this five-part 20-minute-long solo cantata for voice and piano by Carlisle Floyd. The text all comes from Biblical verse and creates a narrative arc from sin to acceptance of God.
9. Holiday Symphony
The final movement of Charles Ives's seasonal orchestral work is dedicated to Thanksgiving, and it conjures up the hymns that the Pilgrims, and their descendants may have sung in church. Apparently, the composer initially sketched out the movement as a piece to be played during a Thanksgiving church service.