BP Says Well Cementing is Complete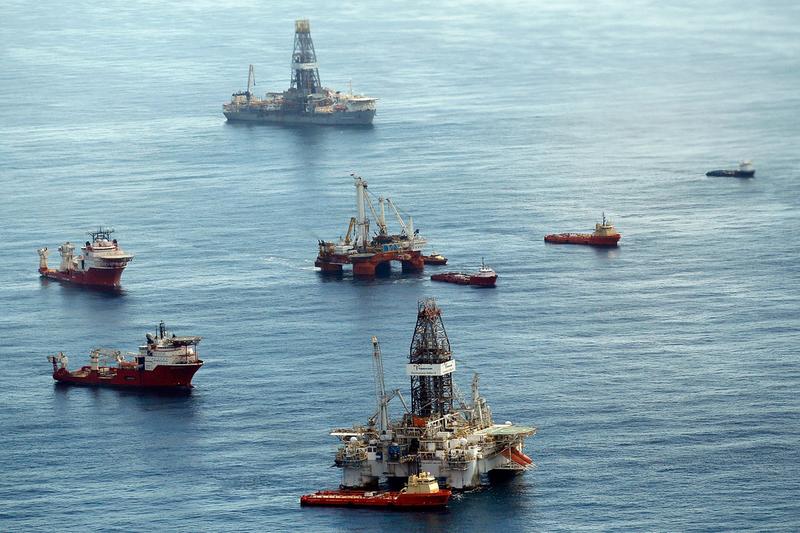 In an update posted to its website late Thursday,  BP announced it had wrapped up its procedure to pump heavy mud into the damaged well in the Gulf of Mexico. The company started the process early the same morning.
BP hopes cementing the well will seal it permanently. The company started its "static kill" procedure earlier this week, first by pumping heavy mud into the well, to be followed later by cement. As a final seal, the company will use relief wells slated for completion later this month to pump more mud and cement into the bottom of the well, according to The Associated Press.
According to a report released Wednesday by the National Oceanic and Atmospheric Administration, 74% of the oil that spilled into the gulf has either been recovered, burned, skimmed, or chemically or naturally dispersed. NOAA also reported that just 26% of the oil "is on or just below the surface as light sheen and weathered tar balls, has washed ashore or been collected from the shore, or is buried in sand and sediments." NOAA based the report on its estimate that some 4.9 million gallons of oil have leaked into the gulf as a result of the spill.
As The New York Times reports, those numbers caused much debate, and drew the ire of many gulf coast residents reeling in the aftermath of the nation's worst oil disaster. Federal officials have acknowledged that there is still much work to do, as gulf coast recovery continues.